Blog post
How do you create the right environment for clinicians to lead change?
An exploration of how understanding the reality of people's lives can help your team develop the humility it needs to grow.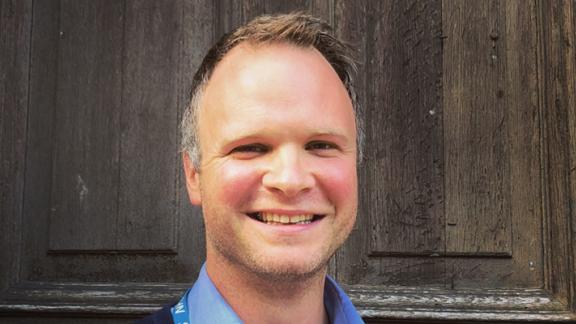 Engaging directly with the most vulnerable members of our community is key to transformative change, writes Dr Andy Knox, director of population health for the Morecambe Bay Health and Care System.
There are lots of big integration discussions rolling around the NHS at the moment. One of them asks: "Why is it that some groups of clinicians and public servants come together to change their communities? What is it encourages a group of people to think, work and operate differently?"
The American, John Paul Lederach talks about the need to understand the conditions you need to make cultural change happen. If we think about yeast in breadmaking, yeast works with the surrounding flour, salt, sugar and water to make bread. But before it can do this, it needs to grow itself to reach a critical mass where it can impact on its environment. Where do we get this critical mass from? I believe that we get it from meeting with, listening to and engaging directly with the most vulnerable people in our communities. That's what gives us the impetus, the understanding, the outrage and the humility we need to embark on transformational change.
In Morecambe Bay, we had a rough time with maternity services. We got some things really badly wrong, and we spent a lot of time talking to the women who had been directly impacted by the care we offered. We created space for women to talk directly to many of our staff, and built these conversations and this learning into our training processes so that everyone got to hear these stories.
The experience gave us a humility and an understanding of the lives that people in our community live, how hard it is for them, the impact of our poor decisions, and how we need to do better for them.
I've had similar conversations with members of our traveller community - possibly some of the most discriminated members of modern society - with people who have been part of drug treatment programmes, with single mothers, rough sleepers and a wide range of people who have suffered from the effects of ten years of austerity.
If you don't know your community, you can't engage and help co-design the services and responses that people actually want and need. The Morecambe Bay Poverty Truth Commission enabled senior public sector leaders to listen to how the actions of public bodies have impacted on their lives. It's helped people who live in abject poverty to stand in front of leaders of the NHS, council and Department of Work and Pensions and explain how their lives have been impacted on by government. The impact on this group of leaders, of being exposed to the reality of people's lives has been transformational.
How much time do we spend as leaders with people who are our critical yeast? Not enough. Not nearly enough. In the weeks after Sir Michael Marmot's ten-year review, we should be outraged as public servants at the increasing health inequalities we are seeing in our communities. As I move across Morecambe Bay, I travel through a 15-year difference in people's life expectancy, and in order to challenge this situation, I need to properly understand the issues that cause such stark differences.
Of course understanding your community is not enough on its own. Our team has embraced the idea that we need to offer Hope to staff in our teams and the residents we serve, that we can do things differently. We focus on Inclusivity, ensuring that everything we do includes the people we are looking to support, as we design new services and ways of working. We work as a team, as a group of people, leaders and friends who look to embrace Joy in our working days, and in the way that we relate to one another. And we foster a culture of Kindness that permeates every interaction we have with colleagues, customers and friends.
All of these things, Hope, Inclusivity, Joy and Kindness form the basis of our partnership, our work and our lives together. You can hear more about them in 'Are we really well?', a TEDx session I led in January 2020.
But if you are looking for the thing that you need to start this thing off, the yeast that will swell and grow and take on a life all of its own; it's those conversations with real people that should form the starting point for your work. Only by understanding the reality of people's lives, can your team develop the humility it needs to grow and develop.
Andy Knox is a GP in Carnforth, Lancashire and director of population health for the Morecambe Bay Health and Care System.