Blog post
GP federations – making the connection
Michael Smith explains the role of GP federations in making integrated working in primary care possible at scale and place.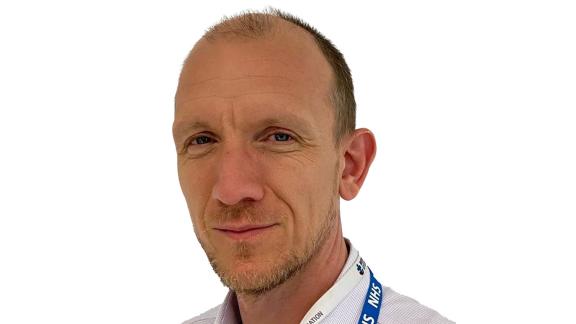 Primary care federations are key to supporting the health needs of local populations by acting as an extension of primary care and bringing together at scale and close to home health, social care and voluntary organisations. They're also an integral part of the NHS Confederation's new enhanced network for primary care, which brings together GP federations and primary care networks in one new powerful network for the sector from 1 April.
Greater Manchester has had a head start on integration, and what this means for primary care, with the 'devolution deal'. Five years ago, we were only beginning to think at the scale of 'neighbourhoods' and primary care networks (PCNs) were somewhere in the distance. In those five years, federations became the recognised at-scale provider of primary care, and when PCNs were introduced in 2019, federations were well placed to bridge the gap between PCNs and system.
What are GP federations?
Federations are the first 'provider' specifically created to work at the spatial level of a locality and designed to work alongside system partners delivering clinical services. The structure of a federation can look more familiar in scope and character to partner health, social care and voluntary, community and social enterprise (VCSE) organisations. Therefore, when planning or developing new clinical services, partners can work with a single organisation on behalf of every practice and/or PCN in a locality, delivering a service designed from the ground up to operationally co-exist with the service delivered by practices.
Partners can work with a single organisation on behalf of every practice and/or PCN in a locality
This approach enables federation boards to take a strategic view of how primary care at different scales can work alongside system partners including providing A&E streaming alongside hospital partners, hosting community and social care staff in vaccination delivery centres or leading multi-disciplinary teams (MDTs), both at neighbourhood level and in intermediate care.
Importantly, they can then deliver this in a consistent manner across a place. Crucially, federations deliver these services, using the same GP clinical record as their member practices, allowing them to deliver care as an extension of primary care, intrinsically intertwined with the practices and PCNs they work on behalf of – the original integration of clinical care.
Working at system level
Strategically, a primary care provider voice as part of the local provider collaborative/local care organisation (LCO) can add significant richness, capability and perspective. For example, a federation can bridge the gap in a locality, as we have recently done, by bringing primary care priorities to the LCO discussion when the alliance of out-of-hospital providers is setting its annual business plan.
A federation locality foundation and whole population perspective can bring together multiple PCN perspectives
This allows us to complement and support each other, maximising efficiency and effectiveness through reducing duplication and/or delegating lead delivery partners. This is particularly relevant for tackling population health and health inequalities. A federation locality foundation and whole population perspective can bring together multiple PCN perspectives, drawing out common themes which are then incorporated into our statutory partners business plans for the year ahead.
As members of the LCO board, we then not only have joint ownership of the corporate/population level priorities but are also able to maintain oversight of progress on integration initiatives, with an obvious emphasis on those contributing to supporting primary care.
Training and education
In addition to being the connection and the enabler at place level, in Greater Manchester we have established a formal collaborative of all the Great Manchester federations. From 1 April 2022,  we will be the host for the Greater Manchester Training Hub, provider of all non-GP Health Education England- and NHS England and NHS Improvement-funded training and education for primary care staff, across a population of 3.2 million.
We will also be providing training to complement the PCN health inequalities priorities
Our collective wisdom, networks and relationships will allow us to reach and connect with our member practices and PCNs in a way external bodies simply wouldn't be able to. Moreover, as the collected employers of thousands of ARRS staff, this will enable us to deliver targeted and relevant training and education to our own staff. Not only will we be able to deliver end-to-end career pathways, we will also be providing training to complement the PCN health inequalities priorities.
Practically, with the range of staff who value the flexibility and variation of careers in federations, we will be able to directly support practices and PCNs to release staff to attend training by providing backfill. We also plan to scope opportunities to showcase best practice in primary care employment though the development of integrated care boards (ICBs) exemplar contracts, terms and conditions and recruitment and retention packages.
Extending our reach
Strategically, we are also engaged in work alongside our AHSN and cancer, mental health and physical activity network colleagues who value our direct connection into practices and PCNs and on whose behalf, with our ICB GP board colleagues, we have facilitated the recruitment of hundreds of PCN champions.
Ultimately, the new world of primary care can be thought of in terms of spatial levels, first practices, then PCNs, then federations. Who does what at each level can become more complex as the scale becomes larger but federations have been specially created to work at the spatial level of 'place' or locality, to work alongside NHS and local authority/VCSE partners.
If you are a council considering how to achieve a consistent offer to your whole population or a community provider, thinking about how to reach all parts of a population and need to work with practices or PCNs, get in touch with your GP federation – it's what they are for. The NHS Confederation has scores of practical, real-world examples of where this has been done, and done successfully: https://www.nhsconfed.org/publications/directory-federation-services