Article
Integrated care systems: FAQs
Frequently asked questions about the development of integrated care systems (ICSs) and the health and care bill.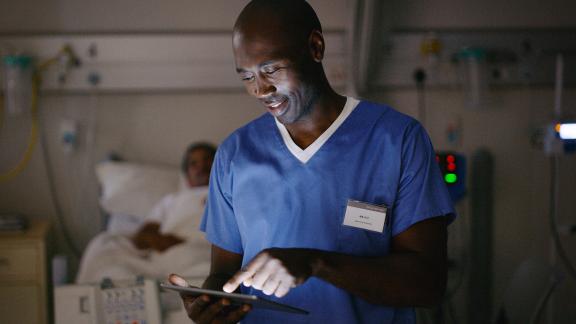 This section answers some of the most asked questions around the development of integrated care systems (ICSs) and the health and care bill, which aims to bring ICSs on to a statutory footing in July 2022, with the formation of an integrated care board and integrated care partnership within each ICS. The answers represent the views of the NHS Confederation.
The FAQs form part of the Integrated Care Communications Toolkit, a practical resource to help NHS Confederation members communicate changes in the health and care system in England.
General questions
ICSs embody a new way of working which brings together all the health and care organisations in a particular local area, to work together more closely. There are 42 ICSs across England and they will be formally established in July 2022. Many health and care organisations have already been working in this integrated way successfully, particularly through the pandemic, and this is the next step in recognising this success.

Each ICS will be responsible for looking after and delivering all the health and care services in the area it covers. Each one will be made up of an integrated care board and an integrated care partnership, working together.

The integrated care board (IBC) holds responsibility for planning NHS services, including those previously planned by clinical commissioning groups (CCGs). As well as a chair and chief executive, membership of the board includes 'partner' members drawn from local authorities, NHS trusts/foundation trusts and general practice. The ICB should ensure that services are in place to deliver the integrated care strategy developed by the integrated care partnership. ICBs will be created as statutory organisations, including a governing board, from July 2022.

This is the second part of what makes up an ICS. The integrated care partnership (ICP) operates as a statutory committee. It is made up of partners from across the local area, including voluntary, community and social enterprise (VCSE) organisations and independent healthcare providers, as well as representatives from the ICS board. One of the key roles of the partnership is to assess the health, public health and social care needs of the area it serves, and to produce a strategy to address them. This, in turn, will direct the integrated care board's planning of health services and local authorities' planning of social care services. ICPs will be created from July 2022, supported by a secretariat but not employing staff as an organisation.

The four key purposes of an ICS are outlined in the guidance document from NHS England and NHS Improvement. These are:

improving population health and healthcare

tackling unequal outcomes and access

enhancing productivity and value for money

helping the NHS to support broader social and economic development

ICSs becoming formalised in July 2022 is not the end of the journey. Many areas of the country are already working in integrated ways, and this has proven particularly successful during the pandemic when services had to work differently. It does add significant additional pressure on an NHS already under strain from COVID-19, the elective care backlog and workforce strategies, which is why July is just the starting point and health and care services will develop from there. But there is still a long way to go. ICSs have a long-term vision to improve population health; address health inequalities; and join-up planning, policies and delivery of care and support, to provide better services and better outcomes for people.
Development of ICSs and the health and care bill
The health and care bill outlines all the proposed changes to the way health services and social care services will run, once ICSs come into being. The bill will bring ICSs into law from July 2022 if it goes through parliament successfully, which it is expected to. The bill and the changes it brings are supported widely across the health service.

Many of the changes in the health and care bill, which will see ICSs legally created in July 2022, came from NHS England and NHS Improvement, based on wide consultation with a range of other health and care partners, including the NHS Confederation. In most part, the proposals set out in the bill represent legislation catching up with what has already been happening for years within health and care across the NHS, local authorities and the community and voluntary sector around the country. Working in an integrated way will improve patient care  and help to remove barriers to care.

Yes, there is broad support across health and care for the vision of integrated care systems, as they are partnerships that aim to work collectively towards more effective population health management; a robust public health framework based around prevention; and bringing care closer to people's homes. This is bottom-up reform led by the NHS that will remove barriers to care, enable integration and lead to better services for patients.

No, some areas are more developed than others and we believe this is how it should be. The health and care bill will enable them to develop in their own way, without imposing the same way of working across the country. Each ICS needs to be developed in a way that best meets the needs of its local population.  As a result, ICSs are intentionally varied.

The pandemic has highlighted the need for working in collaboration and integrated working across health and care, and there are many successful examples of this across the country. ICSs will need to develop on this and ensure the breaking down of barriers between organisations. It's about all the health and care organisations in each ICS footprint coming together to solve wider problems and work as a team.

While working during the pandemic it has been clear that clinical leadership and advice is crucial. It will be fundamental to each integrated care system's success to have clinicians working collectively and informing all the decisions that are made. It is vital to have clinical advice at all levels of the system when planning health and care services.

Councils will be part of the new integrated care board, sitting alongside their NHS partners. Community organisations will form part of the integrated care partnership and will be working jointly at place level with health and care partners.
Benefits for patient care
Lots of integrated health and care work is already being undertaken and there are many examples up and down the country of how health and social care organisations are working in partnership to deliver better care for the public. We need to continue this progress and empower local leaders to tailor services to their local communities. Making ICSs into legal organisations from July 2022 is an important next step but this is a long-term ambition, and NHS and care leaders know there is more progress to be made. We can't put a timeframe on it, but all ICSs are working to build on the improvements already being seen across the country.

There needs to be a focus on public health and prevention that goes beyond hospitals and traditional care settings. By focusing on joining up local services, systems can improve the health of their local communities and tackle long-standing inequalities that result in poorer and deprived communities experiencing worse outcomes and often dying younger. Moving to proactive care models will ultimately protect hospitals from extra demand.

We now have more people needing care, often with more severe needs. We need funding for the NHS and social care that enables local health and care services to respond to the rapidly rising demand that we are experiencing and to deal with what is the most significant backlog of care we have seen in a generation. The ICSs, working in a collaborative way, will help the NHS to address these challenges.

The purpose of integrating health and care services is to benefit patients and to improve care and there are many examples of this working well already, across the country. People often have multiple health needs and end up needing support from a variety of services. Working in a collaborative and co-ordinated way will help to make the service more person-centred. Currently, the NHS and care services are organised as lots of separate organisations working autonomously. ICSs will provide a partnership structure, allowing all these organisations to work together to help to improve the health and wellbeing of the public in the area they serve.
Meeting local health and care needs locally
There is a risk of the vision of truly integrated care being undermined by the continuation of the traditional performance management culture that has dominated the NHS for several decades. ICSs need the room and authority to develop and progress according to their own local circumstances. This needs to be reflected in the guidance that systems receive.

Each ICS will have an integrated care board and an integrated care partnership, and a key determinant of success will be the relationship between the two. There should be clear lines of accountability and a clear relationship between the two bodies. It also needs to be clear how these two bodies will relate to existing health and wellbeing boards within each ICS area.

It is important that ICSs understand the needs of their own population, act to reduce health inequalities across the system, and acknowledge that needs will be different in different ICS areas. Systems will need the scope to be able to respond to those different priorities in ways that work for their particular local area.

ICS accountability and the patient voice

Hearing patient voices in order to know and understand the needs of the population being served, is a vital component to every ICS. Within the integrated care partnership element, it is important that organisations which want to sit within that partnership are supported to have a voice. A key priority for ICPs will be looking at how they connect with their population and the different needs within it. This will look different in different ICSs but will be crucial for them to succeed.  It is expected that local Healthwatch organisations, which are independent and act as the voices of patients, will be involved with all integrated care partnerships.

All ICSs have a responsibility to engage with their local communities and should have arrangements set up locally for people to share their views and get involved in decisions that affect their health. Local Healthwatch organisations can also help people to make sure their views about health and care services are heard.

The bill includes a legal duty for ICBs to involve and consult with the public on planning and delivery. There is a clear role for health and wellbeing boards, while the ICB and ICP strategies will be published to ensure that there is transparency and accountability. We believe that systems should be allowed to manage public accountability in the way they see best. ICSs will be both outwardly accountable to local health and wellbeing boards, health overview and scrutiny committees and members of the integrated care partnerships (all including elected local councillors) and upwardly accountable to the Secretary of State for Health and Social Care, and in turn to parliament and the electorate.

The ICS should be a partnership of equals between the NHS and local government. Integrated care partnerships will bring together a broad partnership, including representatives from the voluntary and community sectors as well as from civil society and the wider public sector.

We believe that legislation should enable integration and local flexibility rather than an overly prescriptive set of centralised rules. We support the permissive approach taken in the bill.

At the NHS Confederation we believe that peer-to-peer conversation, discussion and learning is vital, and we run the only national ICS network in the country, providing opportunity for our ICS members to meet, network, and share ideas, challenges and best practice with their peers on a regular basis.