Article
European models of care
The NHS European Office is working with NHS England to provide support to the wider NHS, including Vanguards and Integrated Care Pioneers.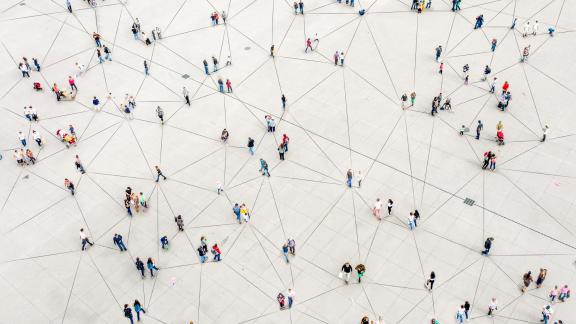 This package of support aims to help NHS colleagues develop links and share learning with peer organisations at the leading edge of integrated health and care in other parts of Europe.
European Models of Care Programme 2016/17
The NHS European Office launched a second series of its European Models of Care Programme in 2016-2017, in collaboration with NHS England. During 2016/17, we focussed on a range of different and innovative models of care from Europe, including:
Fredericia, Denmark – a innovative 'Life Long Living' model from the municipality of Fredericia, now widely used across Denmark. The main objective of the project is to develop a new model for interaction between elderly citizens and the municipality, which is built on rehabilitation and prevention rather than traditional help and expensive compensatory initiatives. Webinar held on Thursday 8 December.
Alzira, Spain – first visited in the 2015/16 programme, this year had a focus on the specific details of the data analytics platform used by Ribera Salud. Webinar held on Wednesday 14 December.
German Hospital Chains - With a number of NHS Trusts currently considering forming hospital chains, or groups, this webinar provided a chance to understand how the model has developed successfully in Germany. We heard about the various types of hospital chains, their stated aims and the challenges around implementation. This webinar took place on 19 January 2017. 
The Esther Network, Jönköping, Sweden – This model was first introduced during the 2015/16 EU Models of Care Programme. The webinar focused on the Esther Coaches, in particular their role in driving quality improvement, and how Esther coaches may be implemented in the NHS. During this webinar we heard directly from the Esther Network Director, as well as NHS colleagues already implementing the Esther coaching model in the England. The webinar took place on Thursday 9 February 2017. 
Listen to the webinars and download a copy of the presentations 
European Models of Care Programme 2015/2016
During 2015/16, we will be focusing on four different EU models that could be of interest to NHS colleagues looking to transform how they provide care for their populations:
Dig deeper
We completed a series of webinars on each of the four models. Colleagues were able to hear from, and question, the European leaders responsible for developing and evolving their particular model of healthcare. 
Listen to the webinars and download a copy of the presentations
Selected NHS organisations have had the opportunity to visit all four models to see first-hand their evolution and key principles, and discuss how they might relate to their own strategic context. 
We also arranged an 'Adapting international models of care conference' in spring 2016, bringing together the four models with NHS colleagues who participated in this work and the wider Vanguard and Pioneer community to share learning. More information on this event and copies of the presentations are available here.
Read also blogs from Elisabetta Zanon of the NHS European Office and Nigel Edwards from the Nuffield Trust on the challenges and opportunities of replicating international good practice.
New web portal on sharing best practice
The European Commission has launched a new portal for sharing of best practice in for health promotion, diseases prevention and management of non-communicable diseases.
The portal brings together in one site examples of good practice collected in Health Programme actions such as the joint actions on nutrition and physical activity and chronic diseases, and projects on health inequalities and integrated care, as well as the Mental Health Compass.