Blog post
The day of reckoning is nigh – the Conservatives promised, now they must deliver
Health leaders waking up to a Conservative majority should have been be reassured that Long Term Plan's direction of travel looks set to be maintained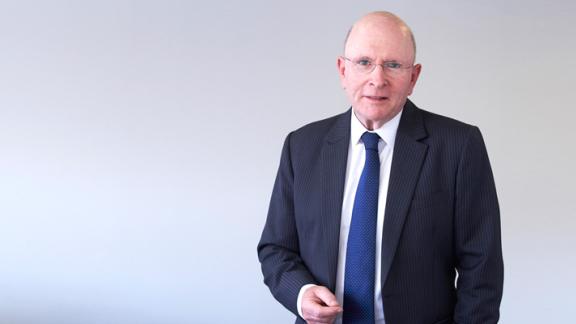 Health leaders in England waking up to a Conservative majority this morning should at least have been be reassured that the direction of travel set out in the NHS Long Term Plan looks set to be maintained. But a bumpy road lies ahead, writes NHS Confederation chief executive Niall Dickson.

The pressures of this winter, predicted by many of you to be the worst on record, mean that the first priority over the next few weeks will be to try and make sure services are safe. 

The Tories insisted during the election that they were committed to the NHS – now they need to prove it. Nurses, doctors and other clinical staff are overstretched and face a daily struggle to provide the right level of care at the right time. 

There are no panaceas and we all know turning it round will take time. But we need help to tackle an unprecedented workforce crisis, reform social care and invest in new services which can stem the inexorable rise in demand.

The NHS was one of the few issues beyond Brexit on which the Conservatives focussed. They confirmed their commitment to £34 billion of additional funding by the end of the next Parliament, capital investment, more nurses (though probably fewer than appeared at first glance!) and, as perhaps as significant as all that, support for the NHS Long Term Plan, including a promise to enact changes into law within the first three months of returning to power.

We should not underestimate the importance of these promises – the fact that there is a degree of consensus among those leading the NHS about the direction of travel is as key as the promise to provide extra resources over the next five years. 

But few in the service are in no doubt about the scale of the challenge facing this Government, NHSEI, and more to the point, facing those at the front line. The latest performance figures reveal an NHS that is not coping with demand and where the top priority will have to be making sure services are safe.

We all know this is a symptom not the cause. First, we have a massive workforce crisis, with 100,000 vacancies among clinical and nursing staff. For many this is a greater problem than money - nine in ten of our members told us that understaffing was putting patient safety at risk.

Secondly, as we have said repeatedly, we have a social care system that is so far from being able to cope that it is not only leaving hundreds of thousands of vulnerable people without the care and support they need, it is undermining NHS services. 

Third, we have a crumbling infrastructure and thus far an inadequate response from government. There is an urgent need for a proper level of capital investment to repair and renew buildings and enable new services, and crucially to invest in the digital revolution that will be required if we are to transform the way care is delivered.

There are short term pressures too. The ludicrous pension rules that have left senior clinicians worse off for doing extra work. The sticking plaster solution from NHS England and NHS Improvement may help in the short term, but the underlying issue remains.

Brexit is still a risk. We will need to work closely with government to make sure health and care are protected as we move beyond the Withdrawal Agreement to the reality of creating a new relationship with Europe. And that must include developing an immigration policy which gives us the ability to recruit and retain the staff that are needed in both health and social care.

As well as targeted investment and a funded programme to expand and reform the workforce, there is a need to address two huge underlying issues. First is the fact that the way we organise our services and the way we look at health are 20th century constructs. They are often fragmented and focus on dealing in a one-off way with a set of presenting symptoms and an assumption that there is a single cause which needs to be addressed in treatment and care.

In reality, we have a population in which patients with multiple conditions are growing by eight per cent a year. Like healthcare services throughout the world, what we are doing now is simply not sustainable and we need new ways to keep patients and the public as healthy as possible and as close as possible to their own homes. Stemming the tide of demand is the only way forward.    

The good news is that in many parts of the country we are beginning to see pioneering changes designed to keep more people independent and out of hospital. We need to support this, and deliver a new and different vision which uses data to identify and target care in the community, but it will need investment, technology and new ways of working.

And this is not just about health services which we all now accept contribute about 20 per cent to overall health. It will mean a very different approach to public health and prevention, and a realisation that improving the health of populations requires action across the public services. And for the avoidance of doubt, it also means that the neglected state of social care must be addressed now. Put simply, Boris Johnson must be as good as his words to fix it 'once and for all'. 

And to deliver all this we also need to move away from overbearing central control and empower local health and local government leaders to develop their own solutions, through effective partnership working. It has to be the one way we can achieve joined-up care focussed around the population it serves.

There is one further vital piece in this reform programme. There has to be a case for creating a new compact with the public. We face unrealistic expectations and too often a view that to be a patient is to be a passive recipient. Twenty first century services will increasingly need active patients who can shape their own care, monitor their own conditions and support each other, not least because they are the real experts in their own health.     

Is there not a case for a wider debate about what is reasonable for the health and care system to deliver and how patients can make best use of what is on offer?  The examples of the Prudent Healthcare campaign in Wales and Realistic Medicine in Scotland show that it is possible to engage the wider public and at least start a more mature dialogue. 

It is hard to say whether the frenetic nonsense of claim and counter claim in a General Election does raise expectations among politicians or the public – perhaps no-one now takes the rhetoric seriously, but we do need a dose of realism.

For our part, we will certainly aim to continue to engage MPs and the new Government to make sure it delivers on its promises and encourages a frank assessment about what can and cannot be achieved.
Niall Dickson is chief executive of the NHS Confederation. Follow him on Twitter @NHSC_Niall.