Blog post
Creating sustainability for the NHS estate
The challenges that the health sector faces when it comes to creating a truly sustainable healthcare estate.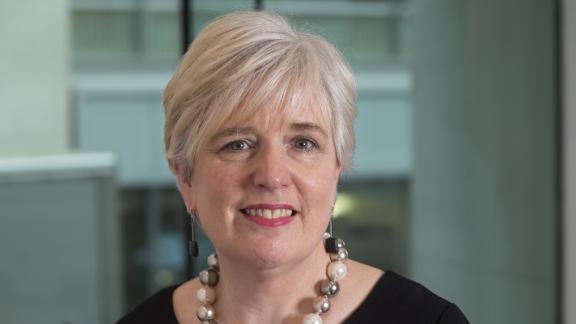 In the latest report by our Associate of the Month, DAC Beachcroft, partner Anne Crofts is joined by a number of experts in real estate to discuss the challenges that the health sector faces when it comes to creating a truly sustainable healthcare estate. Here, Anne presents some of the ideas that were shared by these experts to raise capital and generate locally effective and accountable ways of using it.
The view from our expert contributors
We know that the NHS is asset-rich in terms of land and property, but the challenge cited by our experts is around the ability to harness these assets in an efficient and sustainable manner. Many trusts are keen to regain autonomy over their estates, and the experts that contributed to our report stated that they want a more focussed and forward-looking approach that fosters partnership working, joint ventures and better strategic planning. They want more freedom to embark on joint ventures that can help leverage revenue and provide longer-term rental streams on NHS Property Services assets that should be transferred to local NHS control.
 
One expert in the report suggests that some estates could look to emulate other successful property empires such as the Duke of Westminster's Grosvenor Estate, or even the Crown Estate, to leverage steady and significant revenue streams, rather than just 'selling off the family silver'.
 
Evidence of innovation
Within the report there is clear evidence of ongoing innovation, but the leaders we spoke to are wary that the ability to make the most of our healthcare estates will require a commitment from all sides, and that access to capital has to be prioritised to ensure delivery of what is needed: the key to this change is not a continuation of the status quo.
 
They also call for new freedoms to innovate and form relationships with public and private sector partners, and they tell us how their new ideas are coming to fruition, sharing their thoughts on how to create a world-class NHS estate for patients and staff.
 
The six experts featured in the report are: Sir Robert Naylor (National Advisor on NHS Property and Estates), Nigel Edwards (Chief Executive at the Nuffield Trust), Paul Price (Head of Commercial at Northumbria Healthcare NHS Foundation Trust), Richard Darch (Chief Executive at Archus), Tony Spotswood (Director of Health and Community Development at Affordable Housing and Health) and Mark Bagnall (former Director of Estates, Facilities and Capital at University Hospital Southampton NHS Foundation Trust).
 
For more information, please visit our website.
Anne Crofts is a partner at DAC Beachcroft, the NHS Confederation's Associate of the Month for January 2020.