Blog post
Cost-of-living crisis only exacerbating inequalities in Wales
Assistant director of the Welsh NHS Confederation, Nesta Lloyd-Jones, examines what needs to be done to stem rising inequalities in Wales.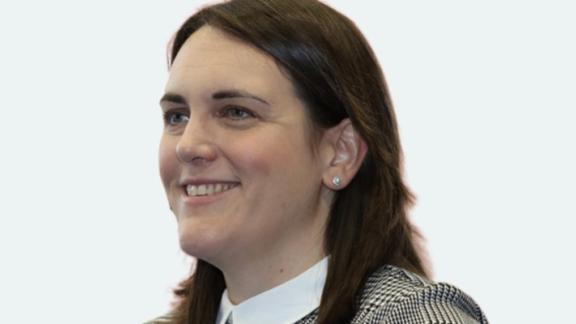 The cost-of-living crisis and its impact on various corners of our society, including on people's health and wellbeing, continues to be highlighted this month. In response to the worsening situation, 50 organisations from across health, housing and social care, including royal colleges and patient advocacy groups, came together to launch Mind the gap: what's stopping change?
The paper from the Welsh NHS Confederation Health and Wellbeing Alliance ('the Alliance'), in partnership with the Royal College of Physicians (RCP), calls on the Welsh Government to produce a cross-government plan to reduce poverty and tackle inequalities.
The Alliance is also calling on the Welsh Government to make a real difference to people's lives by providing more hands-on support and detailed guidance for smaller, local organisations on how to tackle inequalities, and simplifying a complex and ever-changing landscape with hundreds of targets and performance measures for public bodies in Wales.  
This report comes as research commissioned by the RCP finds that 60 per cent of people in Wales feel their health has been negatively affected by the rising cost of living. 90 per cent of respondents said it was due to increased heating costs, over three quarters (76 per cent) said it was a result of the rising cost of food and almost half (45 per cent) said it was down to increased transport costs. 72 per cent said that other fixed bills (council tax, water etc) were also having a negative impact on their mental or physical health.

Health inequalities – unfair and avoidable differences in health and access to healthcare across the population, and between different groups within society – have long been an issue, but the COVID-19 pandemic and the rising cost of living has exacerbated them.
For example, respiratory conditions such as asthma and COPD are often made worse by air pollution or exposure to mould in poor quality housing. Recently, a debt counselling charity warned that the proportion of people in arrears with their energy bills in Wales is worse than any other part of the UK, which is pushing people into a mental health crisis.
Data shows the stark difference in life expectancy between different parts of Wales and health leaders are deeply worried about the impact the rising cost of living is having, and will continue to have, on people in their local communities. Leaders are also concerned about the impact on the tens of thousands of staff that work for NHS organisations across Wales, not to mention those working in the social care and third sector.
Over the coming months, as the everyday cost-of-living is likely to rise faster than people's income, many people will experience a drop in living standards. The rising cost of food and energy, combined with staff shortages in some sectors and supply chain disruptions, have driven up inflation. This is likely to exacerbate inequalities in the coming months and years.
Evidence suggests that at most only 20% of a nation's health and wellbeing is dependent on healthcare services. The NHS alone does not have the levers to reduce inequalities: this is why we need to shift the focus from public health initiatives delivered through the NHS and local authorities to addressing the wider determinants of health.  
The Welsh NHS Confederation Health and Wellbeing Alliance is calling for concerted and holistic action across Welsh Government departments and all sectors to reduce inequalities. This means tackling poor housing, food quality, community safety, low incomes, fuel poverty, racism and discrimination, poor transport links and air pollution - many of which are outside the remit of health and social care services. It is now vital that the government details how it will address the health divide and tackle the issue head on.