Corporate publication
The voice of NHS leadership in Wales: Impact Report 2022/23
Our Impact Report outlines the work we've done as a team to support our members in the latest financial year.
2022/23 has been a year like no other. At a time characterised by political change, economic upheaval and industrial disputes, we have made the case for the issues that matter most to NHS leaders in Wales and provided them with much-needed support behind the scenes.

Whether it's influencing the government for a fair funding settlement for the NHS, improving understanding of the challenges facing social care, urging the government and unions to end the industrial dispute or engaging with politicians on the need for a cross-government approach to tackle health inequalities, we have never shied away from playing our part in helping solve the problems the health and care sector faces.

The team's support for NHS leadership groups has been unwavering, streamlining leaders' programmes of work to improve the sharing of knowledge and expertise across Chief Executive, Chair, Vice Chair and Director peer groups. This has enhanced cohesion by increasing understanding of whole-system priorities, creating the impetus to explore shared challenges and develop collective solutions. Working so closely with NHS leaders gives us in-depth insight, enabling us to exert great influence in our policy work.

Over the last 12 months, the National Health Service has faced huge challenges and the Welsh NHS Confederation team has ensured NHS leaders have been supported and heard. Therefore, it's good to look back and reflect on what we've achieved and what we've learned. This report provides a snapshot of some of the ways we've made an impact on behalf of our members over the last 12 months.

We will continue to represent, connect and support NHS leaders in Wales in the year ahead as they face fresh challenges and opportunities as we approach 75 years of the NHS.

Darren Hughes
Director
Welsh NHS Confederation        
I really value the work of the Welsh NHS Confederation in representing the voice of NHS organisations. Because of the close and regular links through the peer groups with every health board, trust and special health authority across the country, and the fact that they are a relatively small and tight team, they have a deep understanding of the issues we face as well as the wider political context.

NHS Chair
Represent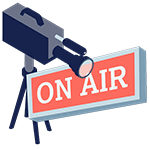 Published 50+ press releases, blogs and comment pieces and received 80+ media enquiries, providing 30+ radio and TV interviews, resulting in 130+ mentions in the media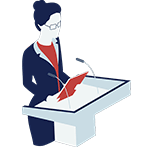 Responded to 12 Senedd Committee inquiries and Welsh Government consultations, resulting in 100+ mentions in the Senedd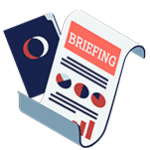 Published 18 briefings and reports calling for changes and showcasing good practice and innovation across the NHS in Wales
The information received from the Welsh NHS Confederation has shaped the Health and Social Care Committee's line of questioning and we welcome their responses to inquiries. I've also drawn on their briefings in my Senedd contributions.

Member of the Senedd
Connect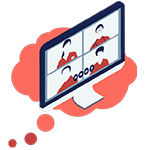 Hosted 12 thought leadership online events, attracting 1,000+ attendees from across the health and care sector and beyond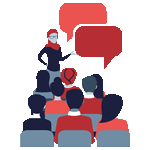 Hosted our Annual Conference and Exhibition, attracting 300+ delegates and 28 organisations as exhibitors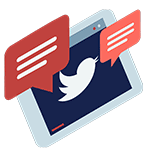 Posted to 6,000+ followers on Twitter and LinkedIn, garnering almost 160,000 impressions and nearly 2,000 interactions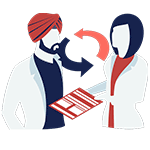 Held 25 Health and Wellbeing Alliance meetings, bringing together 80+ health and care organisations
The relationships and networks we've gained through the Health and Wellbeing Alliance are invaluable, and the collective voice is extremely powerful. The Alliance is a great initiative that we wholeheartedly support.

Welsh NHS Confederation Health and Wellbeing Alliance member
Support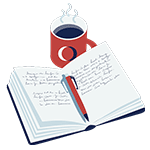 Provided corporate and executive support to 60+ chair, vice chair and chief executive group meetings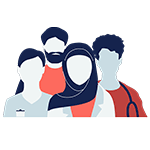 Provided programme management and administrative support to 100+ executive director peer group meetings, coordinated 150+ guest presenters and monitored the delivery of 1,100+ peer group actions.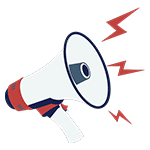 Supported 40+ NHS representatives to provide oral evidence to Senedd Committee inquiries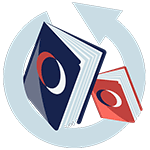 Produced 200+ member briefings and updates, distilling latest news, views and developments
The support provided by the Welsh NHS Confederation has been invaluable. They provided a level of continuity and consistency during a period of disruption which was extremely helpful.

Chair of executive peer group
You can also read our Impact Report in Welsh.