Report
Perspectives from the front line: the disproportionate impact of COVID-19 on BME communities
Report distils the findings of a research study into the unequal impact of COVID-19 on black and minority ethnic communities.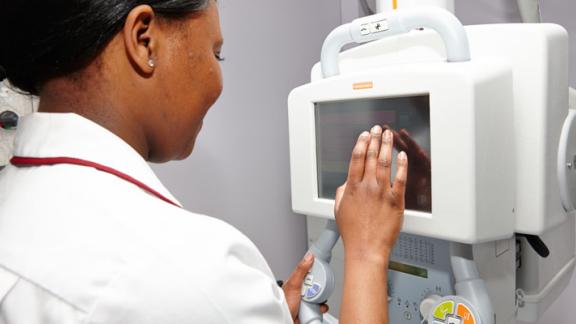 The COVID-19 pandemic has foregrounded the issue of health inequalities in the starkest terms. From early on in the crisis, warning signs emerged of a disproportionate impact on black and minority ethnic (BME) communities, prompting questions over what accounted for the disparity and what measures could be put in place to mitigate risks and protect lives.
This report distils the findings of a research study into the underlying factors. It is based on interviews with BME NHS leaders, clinicians, community organisations and service users, and a survey of over 100 members of the NHS Confederation's BME Leadership Network.
Key points
Overwhelmingly, participants point to long-standing inequalities and institutional racism as root causes. Interviewees were united in the view that despite the wealth of data collected by the national bodies and numerous reviews on the relationship between health, inequalities and BME communities, the NHS and government had not taken sufficient action to address the underlying issues.
To redress this issue, the government and health and care organisations must make every effort to pay greater attention to local and national health inequalities data and to act on the insights. More fundamentally, it will be crucial to treat long-term structural health inequities and institutional racism as critical factors when planning services and emergency responses.
Failure to lift 'hostile environment' policies, such as eligibility checks and NHS charges for overseas visitors, was seen as a contributing factor. Concerns were raised over their potential to promote direct and indirect racial discrimination, deterring people from seeking care when needed, particularly among migrant and refugee communities. To break down barriers to accessing healthcare, the government should take immediate steps to review the potential for hostile environment policies to be a vehicle for promoting institutional racism.
The absence of translation services and appropriate communications strategies targeting BME communities was one of the most widely reported institutional failures cited in our interviews. The government should take action on this area by commissioning a review of the availability of translation services, working with community groups and Healthwatch England. Closer working with voluntary, community and social enterprise sector organisations, supported by targeted funding and resources, would provide an immediate opportunity to co-produce community-facing COVID-19 messaging and secure the rapid availability of translation services.
BME health and care professionals were reported to be more likely to take on high-risk roles, including working on COVID-19 wards, due to fear that contracts may not be renewed or shifts reduced – especially if they were agency staff or had a vulnerable immigration status. This,i nterviewees suggested, was compounded by a bullying culture which meant that BME employees were less likely to raise concerns or share their experiences. Nearly 9 in 10 survey respondents (88 per cent)s aid that staff do not speak out because they fear losing their jobs. This culture was also suggested as contributing to a lack of personal protective equipment (PPE) for BME staff during the first wave.
Additionally, risk assessments, introduced in response to the disproportionate impact on BME NHS staff, are seen to have created a layer of animosity and stigma for the BME workforce. Some interview participants suggested that the assessments were tokenistic, with additional concerns raised over the impact the COVID-19 period will have on the future recruitment of BME and migrant staff.
Addressing these issues will require a multifaceted approach to restore confidence, build trust and foster a culture where all staff feel valued and supported. NHS organisations are encouraged to take a series of steps, including developing an organisation-specific antiracism strategy, acting on the insights of workforce race equality standard data, supporting NHS People Plan commitments towards transparent, safer staff rostering practices, and supporting the Chief Nursing Officer's BME Action Plan on COVID-19.
Reducing inequalities experienced by staff and people using health and care services will require concerted action by the NHS, government and wider public sector, working at scale and in a systematic and targeted way with communities. Integrated care systems have a key leadership role in this and must be supported to lead on this work.
In addition, the health service should look to adopt a new model of leadership that welcomes and values innovators with roots in BME communities and a track record of anti-racism. Integrated care systems should lead the development of governance and human resources functions that facilitate diverse leadership in line with commitments in the NHS People Plan.
We are grateful to the Health Foundation for funding and supporting this research.