Briefing
ONS data on COVID-19-related deaths by ethnicity in England and Wales
Office for National Statistics data on COVID-19 related deaths by ethnicity in England and Wales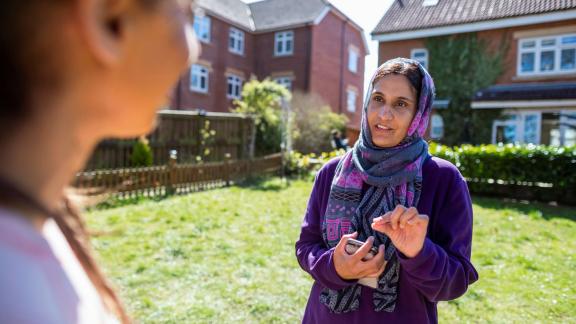 This briefing highlights key findings from new ONS data on COVID-19 related deaths by ethnicity in England and Wales.
The risk of death related to COVID-19 is significantly higher among some ethnic groups, new data released by the Office for National Statistics (ONS) on 7 May 2020 has found.
This briefing summaries the key findings, provides the NHS Confederation's view and details what the organisation is doing to support members to address the issues raised, including as part of its new NHS Reset campaign.
Key points
The ONS statistics are based on 2011 Census data and binary regression logistic modelling. They control for geographical, demographic, socio-economic, living arrangements and health factors – such as self-reported health conditions and disability – to identify whether the risk of dying from COVID-19 is higher for the black and minority ethnic (BME) population than the white ethnic population.
Black males are 4.2 times more likely to die from a COVID-19-related death and black females are 4.3 times more likely than white ethnicity males and females.
Men of Bangladeshi and Pakistani origin are 3.6 times more likely to have a COVID-19-related death, while the figure for women is 3.4 times more likely.
The results lay bare the degree to which people from BME backgrounds are at risk of dying from COVID-19, irrespective of differences in health and socio-economic status. These factors have been commonly discussed in the narrative on this issue in recent weeks.
The government has announced reviews into the impact of COVID-19 on BME communities. The ONS data underscores the necessity of a more comprehensive review than the one currently being led by Public Health England.
As part of this, we need to look into issues of structural discrimination that may compound equal access to care, as well as health inequalities that continue to persist.
Health inequalities will remain at the heart of the NHS Confederation's COVID-19 work and its new NHS Reset campaign. The campaign aims to contribute to the public debate on what health and care should look like following the COVID-19 crisis.