Report
Leading local partnerships: how CCGs are driving integration for their patients and local populations
Twenty examples of CCGs joining with partners from social care, the voluntary and private sectors, to improve the health of their populations.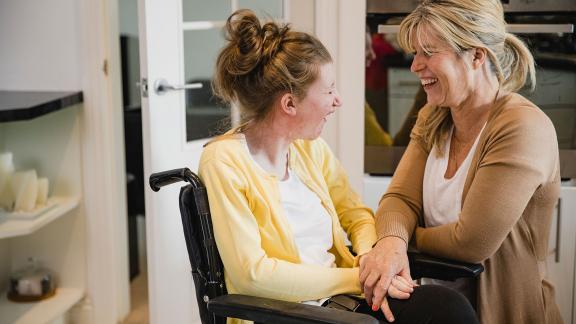 This report showcases 20 examples of CCGs joining with partners from social care, the voluntary and private sectors, to improve the health of their populations.
Leading Local Partnerships profiles just some of the clinical commissioning groups across England who, despite still being relatively new organisations, are already driving new and innovative models of care that put the patient at the heart of the system, and are improving the health and wellbeing of their local populations.
Integrating healthcare is critical to a safe and sustainable NHS, and CCGs are uniquely placed to use their clinical expertise, their roots in the community and their system leadership role to work in partnership across the health and care system to do just that and make a different for their patients. Without CCGs to harness this powerful combination it couldn't happen. The report shows how CCGs are:
Caring for people closer to home
In Barking and Dagenham, Havering, and Redbridge, community teams are supporting people at home when they fall ill. It means that fewer people have to be admitted to hospital
In Greenwich, "care navigators" are supporting those with complex conditions. The navigators can help direct people to services that will keep them well without the need for a visit to the doctor or to hospital
Ensuring people get the right support at the right time
In Hammersmith and Fulham, mental health support is being made more readily available in acute healthcare settings
In Warrington, staff from the local home improvement agency are visiting people at home, accompanied by a pharmacist. Through this, potential problems with an individual's living environment can be identified early – and resolved before they affect health
In Bexley, an integrated discharge team makes sure people have the support they need when they come home from hospital
Caring more effectively for frail older people
In Cornwall, the CCG is working with Age UK to help vulnerable people meet their goals: whether it's walking their dog on the beach, going shopping, or setting up a coffee morning
On the Isle of Wight, an Alzheimer's Café run with the voluntary and private sectors is providing an informal setting in which carers and those with dementia can get together and support one another
Making care more efficient
In Bristol, North Somerset and South Gloucestershire, the Connecting Care programme means that professionals across health and social care will all have access to the same information about a patient. It means that patients don't have to tell their story several times over to several different people
Helping people to protect and take control of their own health
In Gloucestershire, a weight management referral programme enables those who are struggling to control their weight to attend a private sector slimming club free of charge
In Fylde and Wyre, breast and colorectal cancer patients can take part in an exercise programme at the local YMCA.