Briefing
An examination of health inequalities in chronic obstructive pulmonary disease care in the North West
A detailed look at how health and care systems in the North West are transforming COPD care.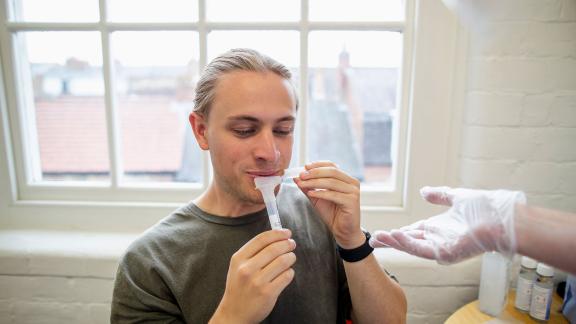 Following the commitment in the NHS Long Term Plan to prioritise respiratory health, health systems have been focusing on improving respiratory care across the region. Respiratory networks have been established across the North West.
In Cheshire and Merseyside, the Cheshire and Merseyside Health and Care Partnership was awarded transformation funding to run a respiratory improvement programme in 2019-2020. The aim of the programme was to deliver the first Cheshire and Merseyside wide collaborative respiratory workforce to improve respiratory care for patients and bring physician associates into the workforce. The physician associates are hosted at the Liverpool Heart and Chest Hospital, a specialist provider that also provides community-based COPD services for the Knowsley area.
Elsewhere in the region, in Morecambe Bay, primary care providers are working closely with University Hospitals of Morecambe Bay NHS Foundation Trust to offer improved COPD services across an area that is more rural with some small towns. These two approaches highlight different aspects of effective programmes to improve COPD care in different local contexts.
The COVID-19 pandemic has thrown into sharp focus the issue of health inequalities in the UK and demonstrated the need for a renewed focus on this deep-rooted and multi-faceted problem. The Association of the British Pharmaceutical Industry (ABPI) and the NHS Confederation are partnering on a series of activities focused on this crucial issue. Our aim is to share learning and look at the opportunities for greater cross-sector collaboration between industry and the NHS to address health inequalities. This report is part of a joint programme of work.