Briefing
Discharge funding to address unprecedented NHS pressures : parliamentary briefing
Ahead of an anticipated statement in the House of Commons from the Secretary of State for Health and Social Care, we briefed MPs on NHS leaders views.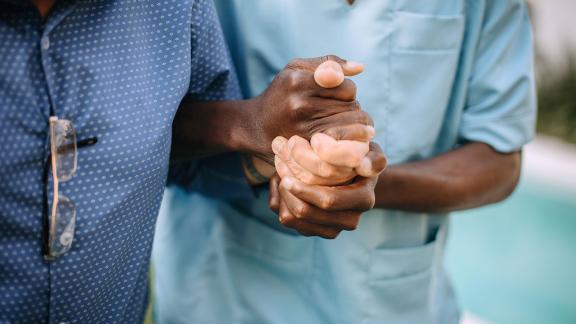 Following weeks of unprecedented pressures in the NHS, the government announced up to £250 million of funding to assist with discharge of patients from hospital into community care settings.
Secretary of State for Health and Social Care Rt Hon Steve Barclay MP came to the House of Commons on the first day back after Christmas recess - 9th January 2023 - to make this announcement to MPs. We sent a briefing ahead of this statement. 
We flagged the latest data and reflections from members, and highlighted the following key points:
Some members tell us they are working with below minimum staffing levels on their wards because services are so overwhelmed.

Whilst pressure on emergency departments and ambulance services is the most visible, it's a wider issue of reduced flow across the system and primary, community and mental health care are also facing unprecedented pressures.

It looks likely that the next three months in the NHS will be defined by critical incidents being declared and the system creaking under the pressure it faces.

NHS leaders are doing everything they can to work innovatively to expand capacity and provide the best possible care, but this is crisis management.

Government must do everything within its power to prevent the NHS entering the next winter in the same fragile state – in the short-term it must meaningfully negotiate with health unions on pay and in the medium to longer term, it must invest in the workforce plan it promised the NHS in the Autumn Statement.

Whilst the Adult Social Care Discharge Fund money was welcome, members tell us it came too late and they needed it up to six months in advance in order to make best use of it ahead of winter. Some providers have this vital money but others are still waiting.

In the same vein, today's announcement is welcome but the government is playing catch up.