News
Government playing catch up on NHS crisis, say health leaders
Matthew Taylor responds to the government announcement of up to £250 million of funding to support discharge from hospital.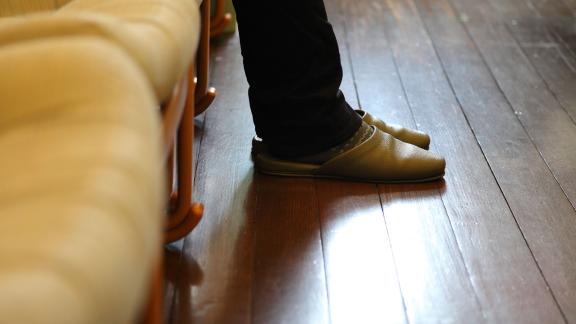 Responding to the Prime Minister's pledges to provide extra support to the NHS to deal with the current pressures, and the government's announcement of an additional £250m in new hospital discharge funding, Matthew Taylor, chief executive of the NHS Confederation, said:
"Healthcare leaders will welcome the additional £250m discharge funding on top of the £500m Adult Social Care Discharge Fund the government announced last September.
"NHS leaders will welcome the Prime Minister's acknowledgement of the scale of the challenge facing the NHS this winter. It is widely acknowledged that many of the seeds of today's crisis were sown during the decade of austerity and it is only six months since we had a Prime Minister boasting of building forty new hospitals and claiming social care was 'sorted' so it is good to see Number 10 taking responsibility.
"But the reality is that holding a Downing Street summit about a crisis in the midst of that same crisis shows the government is playing catch up. Yet the NHS Confederation and many other organisations have long been warning about what is coming.
"NHS leaders, collaborating with local authority and voluntary sector partners, have been working innovatively to manage demand, create extra capacity and use it as intensively as possible, but there are no silver bullets and there is now only limited improvement that can be achieved this winter. The reality is that there is a widening gap between the NHS' capacity and the demand it is facing, and this has left the NHS in a fragile state.    
"We await the full details of the proposed hospital discharge fund with interest. Given the on-going delay in distributing the delayed discharge fund announced last autumn any funds will need to be rapidly deployed. It looks as though a key focus will go towards discharging more patients from hospital into care homes. This is a better alternative than medically fit patients being prevented from leaving hospital but, as social care colleagues have often warned, it also runs the risk of people being inappropriately placed and then remaining in residential provision indefinitely. Strengthening community capacity in both health and social care is the answer but this takes investment and time.
"Also, while it is important that people who are medically fit should be able discharged from hospital as soon as possible to support their recovery as well as relieve pressure on the demand for beds, this push could end up having unintended consequences elsewhere by putting additional pressure on primary care services which are already very stretched.
"Finally, the Prime Minister hinted at some potential flexibility on pay for NHS staff, which remains a critical barrier to addressing the workforce challenges we face. We hope the Prime Minister and secretary of state's latest initiatives, and the recent pledge to finally publish a workforce strategy this year, are the first concerted steps towards addressing the NHS's single biggest challenge."