News
No silver bullets - crisis has been more than a decade in the making
Matthew Taylor responds to the announcement that the Prime Minister will hold an NHS Recovery Forum at No 10.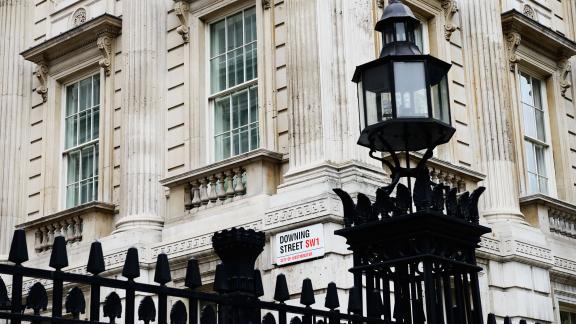 Responding to the announcement that the Prime Minister will hold an NHS Recovery Forum at Number 10 tomorrow, Matthew Taylor chief executive of the NHS Confederation said:
"The scale of the crisis facing the NHS requires political leadership from the top, so NHS leaders will welcome the Prime Minister's focus on helping to solve the challenges.
"But the reality is that there are no silver bullets here. This crisis has been a decade or more in the making and we are now paying the high price for years of inaction and managed decline.
"Patients are experiencing delays that we haven't seen for years. High levels of flu, respiratory syncytial virus (RSV) and rising Covid levels are exacerbating the problem. But the cause is decades of under-investment in staffing, capital and the lack of a long-term solution to the capacity crunch facing social care. None of these problems can be solved tomorrow.
"NHS leaders across the country are working innovatively to utilise every extra sliver of capacity they can muster, but the reality is that there is a widening gap between the NHS' capacity and the demand it is facing on a daily basis. We cannot afford to go in to another winter with the NHS in such a fragile state.
"We collectively need to learn the lessons from this winter and the government must do everything in its power to ensure this doesn't happen again next year. That includes making sure that extra funding to reduce the number of patients stuck in hospital when they don't need to be is provided to the NHS much earlier in the year. It takes months to line up additional staff and capacity in social care and the community and, while it was welcome extra funding, this years' investment came too late to have maximum impact this winter. Indeed, some local systems are still awaiting their allocation. Any similar funding next year must be provided four to six months in advance so it can genuinely ease winter pressures.
"In the short-term, government must meaningfully engage with the health unions on pay or we risk drifting in to a winter where the NHS faces indefinite industrial action on top of the already mounting challenges.
"We now urgently need the the government to do all it can to negotiate a swift end to the industrial dispute that is exacerbating the problems faced by local health services. 
"However, we also need it to finally deliver on its promises of a workforce plan, with the NHS currently dogged by over 130,000 staff vacancies this cannot come soon enough. The health service hasn't been able to employ enough staff for more than a decade and successive governments have failed to fund more training places to ensure we can expand the NHS workforce to resolve the capacity issues we are facing."