Corporate publication
Advancing equality, diversity and inclusion in the NHS: equipping leaders to improve patient outcomes and move towards workforce equality
Strategic support from the NHS Confederation that equips and enables healthcare leaders to tackle inequalities.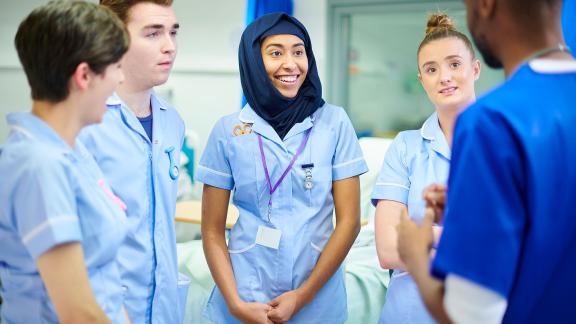 The COVID-19 pandemic has laid bare the stark differences experienced by people working in the NHS and those receiving health and care services. Inequality is at its root. Being able to understand the inequality challenges faced by others brings out leadership strength and improves quality of care for all.
That's why we've developed our EDI programme – strategic support to equip and enable healthcare leaders to tackle inequalities. We work with you to realise equitable outcomes for patients and service users, and to move towards workforce equality.
Offering practical guidance, insightful resources and unrivalled opportunities to connect and network, we support you to promote inclusive leadership capability, have confidence in those with lived experience, and to develop your people and leadership pipeline for the future.