News
NHS strike would take disruption to the next level
The leaders of NHS Providers, NHS Confederation and the Shelford Group, have expressed their concerns over the likely impact of the 72-hour strikes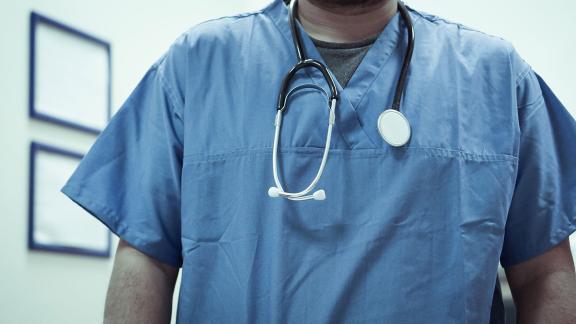 NHS leaders say they are very worried that a planned walkout by junior doctors next week will take the disruption caused by recent strikes to the next level, posing a risk to patient safety and setting back work to bear down on care backlogs.
The leaders of NHS Providers, NHS Confederation and the Shelford Group, who together represent trusts and the wider healthcare system, have come together to express their concerns over the likely impact of the 72-hours of industrial action that is due to get under way on Monday.
A joint statement, issued by the chief executive of NHS Providers, Sir Julian Hartley, the chief executive of NHS Confederation, Matthew Taylor, and the managing director of the Shelford Group, Will Warburton, welcomes the recent talks involving government and trade unions aimed at resolving differences and averting further industrial action. However there is no similar dialogue yet between government and doctors, and the statement calls on all sides to realise the harm a strike will do.
The statement points out that there is still time to head off industrial action, urging them to start talks with a reminder that patients deserve nothing less.
The joint statement says:
"We have seen encouraging signs of engagement from the government and unions to resolve differences and avert further industrial action in the NHS. The strikes have already affected tens of thousands of patients and damaged staff morale.
"Unfortunately, we face an escalation of strike action next week that will take disruption to the next level.  
"Local NHS leaders are doing all they can to mitigate the impact, but are very worried this will pose a risk to the safety of some patients, and significantly set back progress on key strategic priorities including backlog recovery.
"We are deeply concerned too by the impact on the workforce. As we have seen over many years, including in the pandemic, the NHS does its best work thanks to the extraordinary professionalism, compassion and commitment of its staff. Protracted disputes risk long-term damage to morale, retention and the relationship between staff and the service.
"As the representative bodies of NHS organisations encompassing trusts and the wider healthcare system, we understand doctors' frustrations over the way their pay has lagged behind inflation in recent years while their workloads have increased. We have to hope the secretary of state's offer of formal pay talks on the same basis as other health unions presents an opportunity for meaningful dialogue.
"It's not too late for all sides to realise the harm a strike will do and redouble efforts to enter negotiations and avoid industrial action. Patients deserve nothing less."