News
NHS reforms a golden opportunity which should not be delayed, says new PCN Network chair
The PCN Network's new chair says delays to the Health and Care Bill could hold back the opportunity for primary care networks.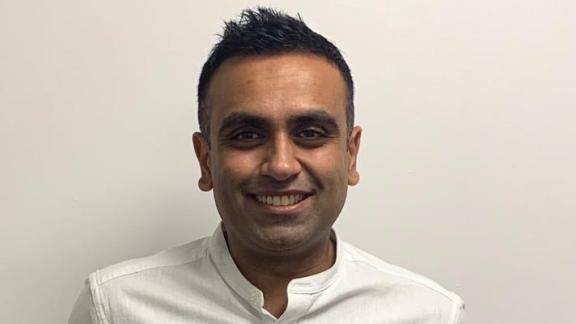 Delays to the Health and Care Bill could hold back the opportunity for primary care networks (PCNs) to drive population health improvements when they are most needed, the new chair of the NHS Confederation's PCN Network has said.
Dr Pramit Patel said the upcoming reforms provide a golden opportunity for PCNs – groups of GP practices and other primary care providers working directly with  the communities they serve - to have strong influence within integrated care systems and be integral to making sure population health is understood at all levels.
Dr Patel has been elected as the new chair of the PCN Network by its board, which is made up from PCN clinical directors and managers from across the country. He will lead the PCN Network in being a strong national voice for primary care networks across England.
He is a GP and clinical director for Care Collaborative PCN, a three-practice PCN serving 47,000 patients in Surrey. He is GP Partner, co-founder of the Alliance for Better Care Ltd GP federation and Surrey Heartlands ICS's first lead PCN clinical director.
Dr Patel said: "Throughout the COVID-19 pandemic the huge value of primary care networks has been crystal clear. We have provided primary care at scale, used data to drive better outcomes for our populations and taken a leading role in the COVID-19 vaccination programme.
"In the next twelve months we have the opportunity to build on this in an exciting and innovative way. In order to do so we need the proposals in the Health and Care Bill to become a reality and we also need PCNs to be given the right support and opportunities to help drive system-level decision making.
"I am proud to have been chosen to chair the PCN Network. I am keen to make sure the network continues to be a strong voice and source of support for PCNs all over the country."
The NHS Confederation established its PCN Network in 2019. It is a one-stop-shop for primary care network teams, representing their voice in the wider system and supporting them to achieve their ambitions.
Ruth Rankine, director of the PCN Network at the NHS Confederation, said: "The PCN Network has grown significantly in membership, engagement and influence since it was established. That is in large part thanks to our founding co-chairs Dr Mark Spencer and Dr Farzana Hussain, to whom we are incredibly grateful.
"This is a significant moment for primary care networks and Pramit will push us further to be the strongest possible support and advocate for them."