News
NHS leaders welcome further action in response to omicron variant
Dr Layla McCay welcomes the tightening of face covering guidance in retail and transport settings in response to the omicron variant.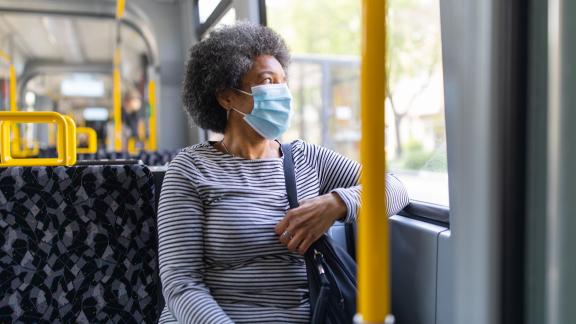 Responding to the No 10 press conference on the new COVID-19 omicron variant, Dr Layla McCay director of policy at the NHS Confederation said:
"There is still much we don't know about the new omicron variant of coronavirus. It is reassuring to see the speed at which scientists across the globe are working to understand it, and the speed at which local public health teams are working to contain the two case we have identified so far in the UK via contract tracing. 
"Health leaders are already very worried about what winter will bring to the NHS as they are seeing record levels of demand for their services including rolling out the vaccination programme. As Government has announced, the wearing of face coverings in retail settings and on public transport will help to limit the spread of this new variant and others. It may be wise to go further. 
"In addition, we can all help to reduce the spread of this disease by regularly testing ourselves, wearing masks in enclosed spaces and keeping indoor spaces well ventilated. It is imperative we all make sure we have two doses of coronavirus vaccine and booster or third dose when invited. It is also important to support people to enable them to isolate when needed. 
"As we learn more about the omicron variant, it is critical that there is clear communication with the public about what is needed from them and why. Now is not the time for ambiguity."