Press release
NHS leaders call on new government to row back on decision to scrap crucial funding that has left thousands of medically fit patients waiting in hospital beds
Healthcare leaders are calling on government to bring back national Discharge to Assess funding ahead of winter.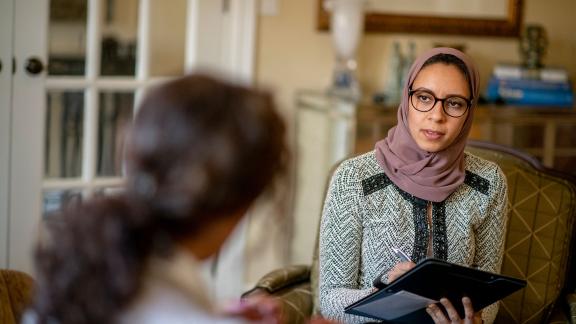 Healthcare leaders are calling on the health and social care secretary to urgently invest in social care capacity by bringing back the ringfenced funding that was easing delays in patients leaving hospital. Failure to do this will risk a health emergency this winter, they argue. 
Ahead of tomorrow's expected emergency health plan from the secretary of state, the NHS Confederation is calling for a number of measures that will help reduce some of the intense pressures facing the NHS as we head into winter. 
At the top of the list is:
Reinstating the dedicated central funding – so-called 'Discharge to Assess' funding – that created more capacity in social care and which helped to free up thousands of hospital beds at the height of the pandemic. Its absence has contributed to bottlenecks in the numbers of patients stuck in hospital when they do not need to be.
Investing in social care pay to boost recruitment and retention to enable more vulnerable patients who are medically fit to leave hospital, but who cannot due to a lack of available care packages, to return home or into residential care.
Urgent action to address the pensions crisis which is preventing many senior medical staff from taking on additional shift work, which is in turn hampering efforts to bring down waiting times.
Following through on government commitments to provide extra capital funding to the NHS. Nine in ten NHS leaders say a lack of capital investment is undermining their efforts to reduce waiting lists and also impeding them from working as efficiently as they otherwise could. Unlocking this investment in capital is crucial if the NHS is to boost productivity.
The Secretary of State's speech and accompanying emergency plan is likely to expand on her 'ABCD' priorities of ambulances, backlogs, care and doctors and dentists.
With around 1 in 7 beds in hospital taken up by someone who is medically ready to go home but cannot be discharged, including due to a lack of available care package, the NHS Confederation has recommended that the secretary of state focus on ensuring there is more support available in social care in order for patients to leave hospital more quickly. Failure to address this will result in continued lengthy ambulance handover delays and pressure on A&E departments, as well as on other local services including primary care.
 The previously allocated Discharge to Assess funding brought with it a marked improvement in ambulance handover times for those arriving at A&E.  It meant that NHS leaders and their teams had the financial headroom to work with their community and social care counterparts to create quicker ways to discharge patients from hospital into the community with the right support in place.
The funding gave NHS leaders the leeway to free up an additional 30,000 hospital beds and the equivalent of 6,000 staff, and they were very disappointed when this came to a halt in April – this was despite various warnings to the then health secretary and chancellor that it would lead to more patients stuck in hospital longer than needed. 
NHS leaders are also calling on the new government to immediately implement a national care worker minimum wage. They are warning that without an increase above the hourly wage seen across many other industries, including that paid to staff working in supermarkets and across retail, the social care sector in England will lose any remaining competitive edge it has and continue to haemorrhage staff. 
NHS leaders fear that the knock-on effect of a social care sector left with only skeleton staffing will further exacerbate waiting times in the health service and drive demand for NHS services ever higher.
Matthew Taylor, chief executive of the NHS Confederation said: 
"We are weeks away from what many predict will be the most extreme winter pressures that the NHS has ever faced. There is a lot riding on the secretary of state's emergency plan, and we welcome her taking the opportunity to set out the extra support that the government will provide to help mitigate the risks to patient safety that local services are facing. 
"NHS leaders agree that extra investment in social care, particularly in social care pay to boost recruitment and retention in a system that has at least 165,000 vacancies, would be one of the best and most effective actions that the government could take to reduce pressure in the health service. But this must not come at the expense of NHS funding which is already experiencing a real-terms cut this year of at least £4 billion. 
"This needs to be accompanied by the reinstatement of central 'discharge to assess' funding. NHS leaders warned the government at the time that withdrawing this crucial funding would mean more people waiting longer in hospital than needed, which in turn would hamper efforts to reduce waiting times and also lead to higher ambulance handover delays.
 "Failure to address the lack of capacity in social care is a big reason why we have seen ambulances queued up outside hospitals all summer. The government must grip this problem and invest in extra social care capacity. We have days and weeks to get this right or risk a health emergency this winter."  
About us
We are the membership organisation that brings together, supports and speaks for the whole healthcare system in England, Wales and Northern Ireland. The members we represent employ 1.5 million staff, care for more than 1 million patients a day and control £150 billion of public expenditure. We promote collaboration and partnership working as the key to improving population health, delivering high-quality care and reducing health inequalities.