News
NHS Confederation responds to WRES 2022 report
Joan Saddler OBE responds to the publication of the NHS Workforce Race Equality Standard (WRES) 2022 data analysis report.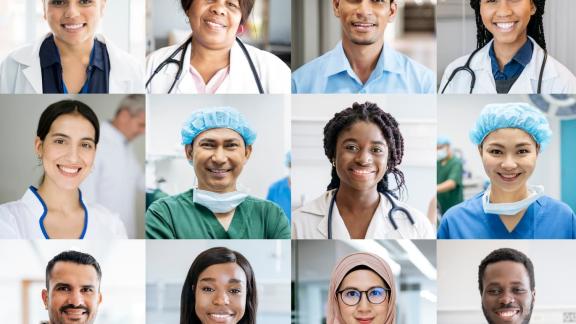 Responding to the publication of the NHS Workforce Race Equality Standard (WRES) 2022 report, Joan Saddler OBE, Director of Partnerships and Equality at the NHS Confederation, said:
"Today's analysis highlights that whilst important progress is being made, there's still much to do to improve the experience of Black and Minority Ethnic BME) staff working in the NHS and to eradicate the scourge of racism from across the service.
"With an additional 27,500 BME staff now in the service compared to last year, health leaders will be spurned on to increase their efforts and reject complacency in their work to build a truly inclusive service for the NHS workforce and patients alike.
"Of particular concern for NHS leaders will be the increase in the percentage of BME staff experiencing harassment, bullying and abuse from patients, relatives and the public following an encouraging decrease the year before.
"Whilst an increase on last year's data, just 44.4% of BME NHS staff believe their trust provides equal opportunities for career progression or promotion; it shows there is still a long way to go for NHS employers to facilitate true workplace equality for BME staff.
"NHS leaders are committed to ensuring tackling racism is intrinsic to all their work and the NHS Confederation is supporting them in making this commitment a reality through our EDI programme published in June 2022 and recently enhancing this support through our anti-racism strategy published in November 2022, which aims to commit, understand and act to support our members, and the Confederation as a whole, to drive structural change.
"The anti-racism strategy will be constantly evaluated in partnership with our BME Leadership Network that exists to strengthen the voice of NHS BME leaders and to support NHS organisations to meet the needs of all communities."
As part of our work, the NHS Confederation's BME Leadership Network is hosting a half-day conference 'Courage in the face of discomfort: Anti-racism is the day job – let's own it!' on 19 April in London. The event will provide an opportunity for NHS board members to have a meaningful conversation on anti-racist leadership - discuss challenges, share experiences and solutions