News
NHS Confederation responds to Social Care White Paper
Danny Mortimer responds to the Government's Social Care White Paper.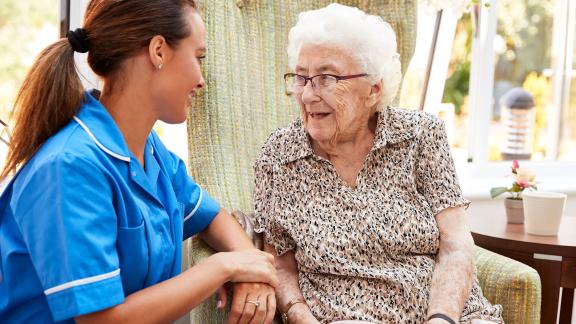 Responding to the publication of the Government's Adult Social Care Reform White Paper, Danny Mortimer, deputy chief executive of the NHS Confederation, said:
"This plan has been a long time coming – successive governments have failed to set out a long-term strategy for social care, and so it is good that we finally have one, but health leaders will be concerned that it is not as ambitious as it needs to be to improve the quality of life of the young people, working age adults and older people who rely on social care services.
"The Government has taken the bold step of increasing taxes to raise funds for social care reform and it has presented a set of measures that it hopes will improve care and support for those who need it over the next decade.
"However, the plan does little to address the urgent immediate pressures facing the people who rely on these vital services, including tackling severe staff shortages.
"The Government must act now to support the social care sector and its workforce. To stem the haemorrhaging of staff, one immediate measure should be to offer a £1,000 retention bonus to each worker, as well as to add care workers to the Shortage Occupation List.
"Looking further ahead, the Government must use its upcoming White Paper on integration to ensure that there are more joined-up services across both the NHS and social care in local areas."