News
NHS Confederation responds to Secretary of State's statement on NHS pressures and discussions on industrial action
Matthew Taylor responds to the Secretary of State's statement to the House of Commons on NHS pressures and their latest discussions with trade unions.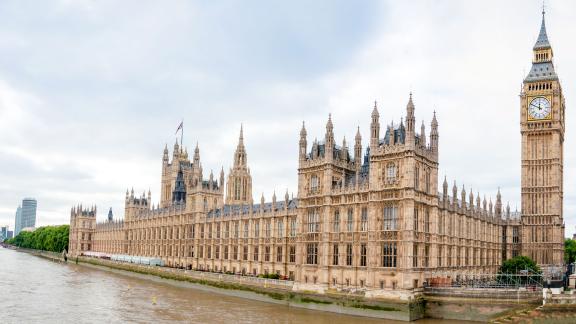 Responding to the statement by Secretary of State for Health and Social Care Rt Hon Steve Barclay MP and the discussions held between government and trade unions representing health service staff today, Matthew Taylor chief executive of the NHS Confederation said:
"NHS leaders welcome the £250 million of funding to support discharge of medically fit patients and expand emergency department capacity but the reality is, we have been warning about this winter since the summer and in order to be put to best possible use, healthcare leaders planning and running services in local communities needed this money months ago. 
"NHS leaders will also be pleased to hear that the Secretary of State recognises the need for the right wraparound care for those being discharged from hospital but after over a decade of austerity neither the social care sector nor the government are in any position to ensure it. 
"Whilst the pressure on emergency services and A&Es is the most visible, primary, community and mental health services are also facing unprecedented pressure. Supporting more patients who need intensive support in the community will further add to this pressure and put simply, people risk not receiving the standard of care they need and deserve. In view of this, our members will welcome the decision from the Care Quality Commission (CQC) to extend their approach to inspections in acute settings to other parts of the health and care system. 
"NHS leaders have been making further intensive preparations to manage the upcoming industrial action this month and will once again be very grateful to the public for their on-going support when using ambulances and other urgent and emergency care services in line with national advice. 
"Although health leaders will be encouraged to see that talks took place today between health unions and government, they will not feel encouraged by the contents of those talks. It was very disappointing that discussions to date have not yet resulted in any tangible outcomes which would prevent the planned industrial action this month. 
"No health leader wanted to be in this position in the first place and as always leaders will be continuing to look at ways to reduce the effects the disruption will have on patients.  
"However, with prolonged NHS staff strike action in the offing the fear is that the risk to patients will intensify in the days and weeks ahead.
"As the NHS battles the worst winter in decades, and with demand for services at an all-time high, we cannot afford to let this drift into prolonged months of industrial action.  
"Healthcare leaders are once again urging the government to negotiate meaningfully with the trade unions, and for the trade unions to ensure that their commitment to protect life and limb is credible and deliverable in the face of the current extreme pressures facing all parts of the health service.  We must break this impasse as soon as possible to bring an end to this dispute."