News
NHS Confederation responds to NHS staff pay award for 2022/23
Danny Mortimer, chief executive of NHS Employers, responds to the announcement of the NHS pay award for 2022/2023.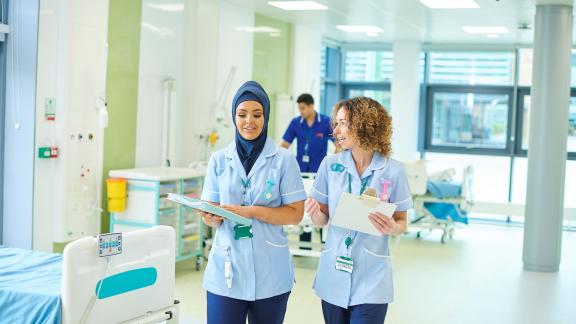 Responding to the announcement of the NHS pay award for 2022/2023, Danny Mortimer, chief executive of NHS Employers, which is part of the NHS Confederation, said:
"We welcome an increase in pay for hardworking and overstretched NHS staff beyond the 3 per cent uplift originally budgeted for. However, NHS and public health leaders cannot be put into the impossible position of having to choose which services they will cut back on in order to fund the additional rise.
"NHS employers have only been allocated enough money to award staff a 3 per cent rise, so unless the extra increase is funded by the Treasury, very worryingly, this will have to be drawn from existing budgets and will mean an estimated unplanned £1.8 billion shortfall. With the NHS already carrying 105,000 vacancies, if the Government truly intends to support the NHS as it recovers from the pandemic and as it continues to tackle huge waiting lists, then it must reconsider and commit to fully covering these much needed pay rises for staff.
"NHS leaders will though be pleased that the Government has heeded our calls for targeted additional support for pay for the lowest paid staff, in the face of the cost of living crisis and mounting labour market pressures. This now needs to be mirrored as a matter of urgency for the social care sector in England with a funded national minimum wage for care workers.
"Given the challenges facing our sector, a new Prime Minister must support a longer term plan for reward as part of the desperately needed and long overdue workforce plan for the NHS. This needs to include action on incentivising promotion, rewarding long-serving graduates, and making our pension scheme fairer and more flexible.
"With a one-year pay award again being announced four months into the financial year, we would also urge the Government to plan now for a more timely decision in future. Our NHS staff should surely know about their pay award before the financial year starts."