News
NHS Confederation responds to NHS England's weekly winter situation report
Dr Layla McCay responds to NHS England's weekly winter situation report.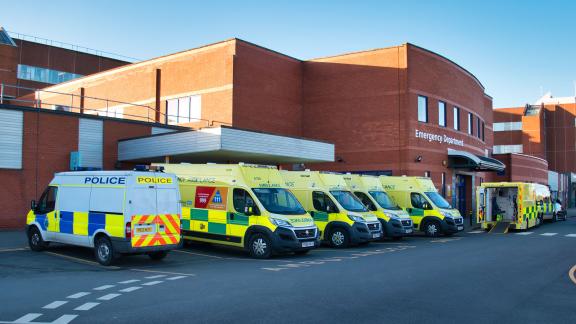 Responding to NHS England's second weekly winter situation report for Urgent and Emergency Care for 2022/23, Dr Layla McCay director of policy at the NHS Confederation, said:
"NHS leaders and their teams are continuing to do all they can against increasing pressure and significant vacancies, with the latest staffing figures showing that there are now over 133,000 posts unfilled in the health service.
"NHS staff across the country are readying themselves for what it is likely to be one of the most brutal winters on record.
"With ambulance handover times increasing and discharge delays showing no sign of waning as over 13,000 people who are medically fit to leave hospital cannot be moved due to the lack of appropriate social care services available to them, the weeks ahead look bleak.
"Healthcare leaders are also concerned by the increase in the numbers of people being hospitalised with norovirus and flu and with the fact that nine in ten paediatric intensive care beds were occupied last week.
"NHS staff are already exhausted as they head into the darkest winter months, so health service leaders will empathise with those staff who feel they have little option but to go on strike in the coming weeks.
"However, they have been preparing for the forthcoming industrial action for some time and will continue to do all they can to ready their organisations and ensure that as a minimum, urgent, emergency and critical care services will continue on strike days. Where temporary changes to non-urgent aspects of care need to be made patients are made, aware well in advance and as always patient safety is prioritised."