News
NHS Confederation responds to latest NHS England weekly winter situation report on Urgent and Emergency Care
Matthew Taylor responds to the publication of the latest weekly winter situation report on Urgent and Emergency Care by NHS England.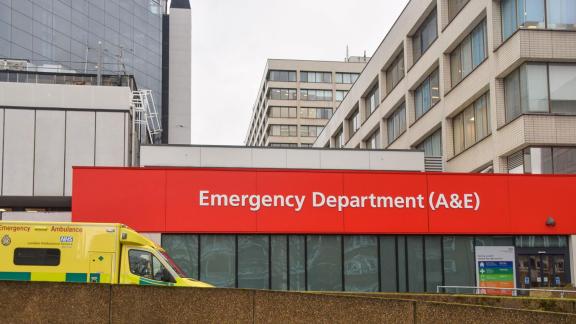 Responding to the NHS England's latest weekly winter situation report for Urgent and Emergency Care, Matthew Taylor chief executive of the NHS Confederation said:
"The NHS is still under real pressure and although staff sickness absences are coming down nationally there are noticeable regional differences with some organisations still really struggling with staffing gaps.
"These figures also show that thousands of people remain in hospital or are coming into hospital with COVID-19 and this prevalence is only coming down very slowly.  The NHS is running very hot with over 93 per cent of hospital beds occupied by patients last week, around 500 more patients a day than the first week of the year.
"What we also know, but what these statistics don't show us, are the many thousands more people who are seeking help from primary and community care for both COVID and non-COVID related healthcare.
"While the health service will do all it can to get back on track and reduce the waiting list backlog as quickly as it can we really must be honest about the task ahead. Put simply NHS staff are exhausted after two years fighting this pandemic, and as the Plan B restrictions are lifted, healthcare leaders are warning of their real concerns that we will see more people get ill with this virus which will continue to place extra strain on the health service."