News
NHS Confed Conference - a round up of day two
Recap some of the highlights from the second day of our annual conference and exhibition.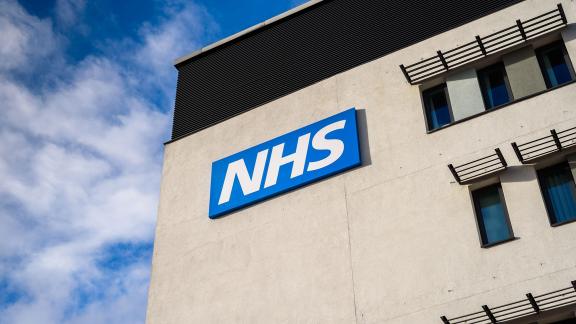 Lord Victor Adebowale, Dr Leroy Logan MBE, Catherine Roche and Dr David Feinberg were among speakers on our main stage today. Take a look at the highlights from their sessions and see what's in store on our third and final day.
'Population health's time has come'
Lord Victor Adebowale opened our second day of conference, with a speech warmly received by leaders across the sector.
Population health and system leadership were the NHS Confederation chair's main points of focus, two areas he firmly believes hold the key to healthier, happier and more productive communities.
Victor encouraged delegates to put population health at the heart of health and care strategies and underlined that placing patients and citizens at the centre of service delivery and design is the 'ultimate test of a health and care system.' He also expressed his view that political pressure to address the elective backlog will increase as the election approaches, and that population health is the way to solve the problem.
The second part of Victor's address was centred on system leadership, which population health management can't be achieved without, he said. He outlined that system leadership is not about structures, but rather on focusing on the end result, being clear about what your intention is as a leader, and ensuring the processes you use match the intention.
Read Victor's address in full.
'You can't have an analogue mentality in a digital world'
'Serve the needs of a diverse personnel and you serve the needs of a diverse public,' Dr Leroy Logan MBE told delegates this morning. In a candid keynote address, the former Metropolitan Police superintendent shared reflections on his time in the police force and his journey to joining the Met. A journey that exposed him to personal conflict and to confront institutional racism head on.
One of the most highly decorated and well-known black police officers in the UK, Dr Logan gave a potted history of institutional racism in the UK, sharing his view on the Sus (suspected person) law, and the Macpherson inquiry into the murder of Stephen Lawrence.
In an inspirational talk, he highlighted learning for the NHS and encouraged health and care leaders to see equality, diversity and inclusion as key to advancing organisations. 'That's when you start to see things moving on leaps and bounds,' he said. 'You can't have an analogue mentality in a digital world.' He encouraged black and minority ethnic staff to see themselves as a resource that can enhance the effectiveness of organisations, adding that they are 'just as important as majority culture colleagues.'
The session was chaired by Danielle Oum, co-chair of the BME Leadership Network and chair of Birmingham and Solihull Mental Health NHS Foundation Trust.
'This is not job done, but job begun'
The effects of poverty, social class and stress in the wider family are causes of mental ill health in children and young people, and which have been exacerbated by COVID-19, conference heard today.
This was the message at this afternoon's session on helping children and young people recover from the pandemic.
The session got off to an emotional start with Zaynab Sohawon, a 20-year-old lived experience practitioner, who shared her journey from being diagnosed with autism at age 13, to living through experiences that led to serious mental ill health.
Joining Zaynab on the panel were Catherine Roche, chief executive of Place2Be; Claire Murdoch CBE, national mental health director at NHS England and NHS Improvement; Naomi Eisenstadt, chair of Northampton Health and Care Partnership; and Dame Rachel De Souza, children's commissioner for England.
While finding life-changing therapy herself, Zaynab said COVID-19 has meant that many young people have lost their usual coping strategies, and this is contributing to the rising demand for children and young people's mental health services.
Early intervention, joined-up working between the NHS, schools and communities, and continuity of care were commonly agreed solutions across all panel members when supporting mental health both now and in the future. And while many of NHSEI's targets on mental health services have been reached, Claire Murdoch said: 'This is not job done, but job begun.'
'Digital should enhance, not replace, the health service'
Google Health's Dr David Feinberg provided a whistle-stop tour of work underway to use the power of data and technology to take healthcare to the next level. Sharing innovations in telehealth and diagnostic accuracy, and projects assessing the impact of social distancing, the final main-stage session explored how to harness the power of digital to transform care.
Chaired by Tara Donnelly, chief digital officer at NHSX, the session unpacked a suite of opportunities and challenges for health and care in the UK. Key talking points included population health, inequalities and digital inclusion, interoperability and the role of digital in the new system architecture in England.
Dr Feinberg was joined by Chris Hopson, chief executive of NHS Providers; Dr Shera Chok, GP and chair of The Shuri Network; and Sean Duggan, chief executive of the Mental Health Network. All agreed on the need to continually design systems with patients at the centre, with Sean Duggan remarking that 'digital should enhance, not replace, the health service.'
Coming up on day three
Join us for our third and final day of learning, thought leadership and networking.
Take a look at the conference programme and get involved in the conversation on social #NHSReset.

Don't miss our main-stage sessions:
9am: Keynote: Nicky Moffat CBE,

former highest ranking female officer in the British Army

9.45am: Panel: The power of data: delivering the most successful vaccination programme in the western world
1.30pm: Keynote: Rt. Hon. Matt Hancock MP, Secretary of State for Health and Social Care
2pm: Keynote: Prof Chris Whitty, Chief Medical Officer
4pm: Delivering the recovery: what needs to happen next? (Followed by conference close)