News
New podcast series unpacks authentic leadership
Co-hosted by Peter Molyneux and Amy Hobson, the series explores authenticity in the workplace with perspectives from leaders who identity as LGBTQ+.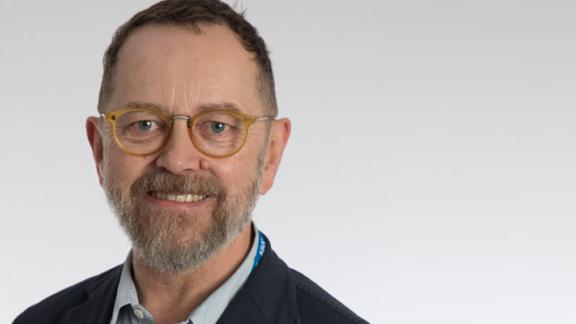 What it means to be authentic in the workplace forms the focus of a new podcast series hosted by Health and Care LGBTQ+ Leaders Network chair, Peter Molyneux.
The series, created with Amy Hobson, founder of The Wellbeing Collective, features interviews with senior leaders within healthcare, who identify as LGBTQ+, and offers a fresh perspective on authentic leadership.
Across ten episodes, Peter and Amy sit down with a diverse range of leaders to explore authenticity at work, delving into personal experiences, leadership lessons and organisational cultures and values.
In episode one, Peter, who is also chair of Sussex Partnership NHS Foundation Trust, and Amy provide an overview of the series, with episode two featuring a wide-ranging discussion with Aamir Ahmad from East London NHS Foundation Trust
The full series is being published over the coming weeks. You can listen to the first episode on the Sussex Partnership website.
The Health and Care LGBTQ+ Leaders Network, hosted by the NHS Confederation, exists to improve the experience of LGBTQ+ staff and patients and increase LGBTQ+ representation in senior leadership to influence change across the system.
Chaired by Peter, with executive sponsorship from the Confederation's director of policy, Dr Layla McCay, the network's mission is to transform the NHS to ensure that members of the LGBTQ+ community receive the best care, and work in an inclusive environment where they can thrive.