News
Extending boosters and second doses will help shore up protection as we head into a perilous winter
The extension of boosters and second doses will help shore up protection during a very challenging winter.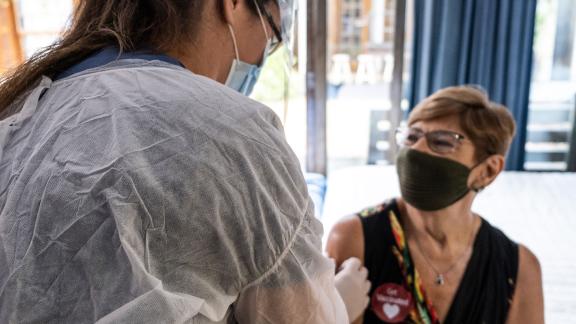 Responding to the Joint Committee on Vaccination and Immunisation (JCVI) advice that COVID-19 booster vaccinations should be extended to all adults aged over 40 and that 16 and 17 year olds will be invited to have a second dose, Ruth Rankine director of primary care at the NHS Confederation said:
"We know we are heading into a perilous winter with the NHS running very hot so this is welcome news as boosters and second doses will help shore up protection in the weeks and months ahead.
"Healthcare leaders and their teams will do all they can to ensure that this is delivered, however we must recognise the pressure the health service is under with an already challenging vaccination programme at the same time as increased demand for services across the board.
"We need to see a more sustainable approach to the vaccination programme in general and most importantly, we need assurances that the supply of vaccines are available when they are needed so that appointments can be planned and workforce made available.
"It is also really important that people do come forward to receive their booster jabs as soon as they are eligible."