News
Drop in public satisfaction in NHS signals need for realism about what it can deliver
Matthew Taylor responds to King's Fund and Nuffield Trust analysis of public satisfaction with the NHS from the 2021 British Social Attitudes Survey.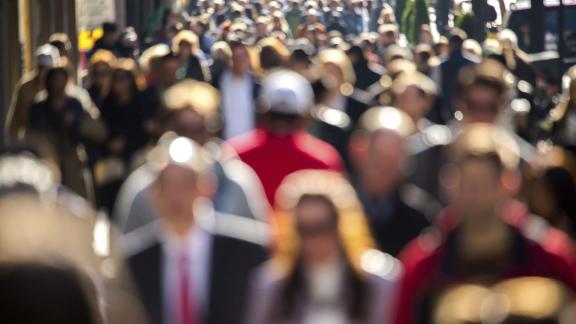 The Kings Fund and Nuffield Trust have released analysis of the 2021 British Social Attitudes Survey, which shows that public satisfaction in the NHS has fallen to 36% - this is a drop of 17 percentage points since 2020 and the lowest level since 1997.
Concerns over waiting times, staff shortages and inadequate Government funding are sited as the top reasons for this shift, while support for the NHS and its founding principles remains as strong as ever.
In response, Matthew Taylor, chief executive of the NHS Confederation, said:
"We have been through a once in a generation pandemic that has rocked the NHS to its core and saw local services having to reprioritize their non-urgent care temporarily in response to coronavirus, and so sadly, it is of no surprise that this has had such a big impact on public satisfaction levels nationally.
"This will be deeply concerning for NHS leaders whose staff have done everything they can for their patients throughout the last two years against a multitude of challenges, including 110,000 vacancies, chronic underfunding, and outdated estates.
"The public has a right to expect high standards from the NHS, which is exactly what they get in the vast majority of interactions. However, these survey findings must be a wake-up call to the Government to avoid inflating public expectations around what the NHS can deliver beyond the realms of reality.
"The NHS is springing back from the worst of the pandemic with independent data showing that teams are carrying out more diagnostic tests, GPs are seeing more patients than they were a year ago including face-to-face, and elective procedures are returning to pre-pandemic levels, but this is against a rising tide of growing patient demand for healthcare, workforce shortages, and uncertainty about how the threat of coronavirus will evolve over time.
"While the NHS welcomed its recent additional investment, it will take time to reconcile ten years of underinvestment, and it comes as NHS England has recognised that the combination of testing costs and the rising cost-of-living could potentially wipe £1.5 billion off the value of that settlement.
"The dedicated staff of the NHS are working flat out and making progress, but the consequence of demanding ever more from the service while denying it the tools it needs to do the job will only be further public disillusionment."