News
Commitment to maximise efficiency in NHS data infrastructure will require serious investment
New draft data strategy supports and builds on hard-won gains of pandemic, setting the future direction for the use of data.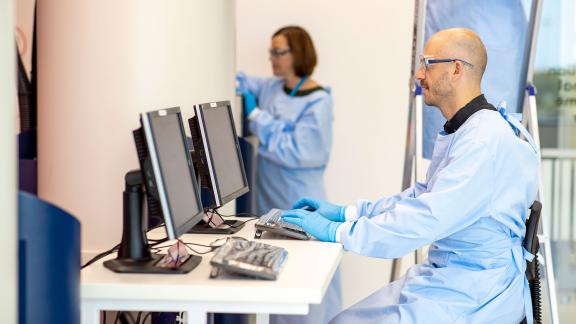 Commenting on the new draft data strategy for health and social care, Layla McCay, director of policy at the NHS Confederation, said:
"Over the last 18 months the NHS has been empowered to innovate at pace, developing revolutionary technology and innovative treatments in response to the COVID-19 pandemic, so health service leaders will welcome the new draft data strategy for health and social care.  They will also be pleased to see that it supports and builds on these hard-won gains, setting the direction for the use of data in a post-pandemic healthcare system.
"The NHS Confederation has been working closely with NHSX and the Department of Health and Social Care so we are pleased to see that the strategy acknowledges important issues including the integration of local care systems, as well as a reduction in administrative burdens for data processing and improved access to data for research which will help ensure that the health service can continue to provide the best possible care to patients.
"Although there is a commitment to maximise the efficiency and effectiveness of the NHS infrastructure, collectively we have a long way to go to make this dream a reality, and achieving this will require the Government to commit to serious investment and support.
"To really harness the potential of data in health and care, the Government must also ensure that transparency is at the core of this digital transformation. The strategy's commitments on transparency must be prioritised, accelerated, and expanded. We must learn from the lessons of care.data and GP data collection system (GPDPR) and ensure strong communication and active engagement with the public."
"We also await the imminent publication of the Goldacre review into the use of health data for research and analysis which will complement this strategy."