News
Change in leadership at the ICS Network as NHS Confederation welcomes all ICSs into membership
Sarah Walter will become director of our ICS Network, as the NHS Confederation confirms that all 42 systems as ICS Network members for 2022/23.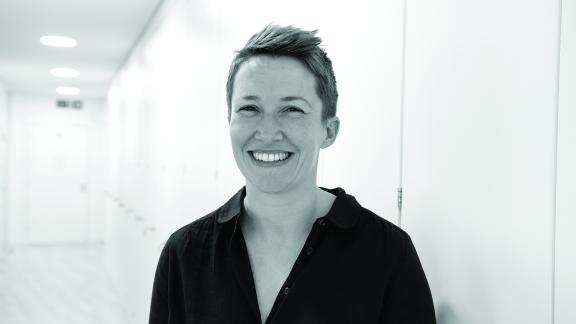 Lou Patten will be standing down as director of the NHS Confederation's ICS Network at NHS ConfedExpo 2022, with Sarah Walter, currently assistant director, becoming director of the Network, as the NHS Confederation confirms that all 42 systems as ICS Network members for 2022/23.
Lou was until recently both the director of the NHS Confederation's ICS Network and chief executive of NHS Clinical Commissioners (NHSCC). Now that the Health and Care Bill has passed, and NHSCC has formally wound up, Lou will move into a new strategic advisor role at the NHS Confederation, leading on a number of ICS-related projects including the development of the leadership support offer starting soon for ICS leaders, as well as other cross-Confederation projects.
Commenting on her change in role, Lou Patten said; "I have thoroughly enjoyed my time as director of the ICS Network, as well as seeing NHS Clinical Commissioners through to its completion. The ICS Network is in a really strong position with all 42 systems confirmed in membership, and supported by an NHS Confederation-wide team encompassing policy, programme and communications expertise, so this feels a good moment to take on some new and exciting projects. I know that Sarah Walter will continue the work of the network very successfully, ably supported by Gill Morgan as chair of the ICS Network's Advisorate and our advisorate members."
On taking on her new role, Sarah said, "I am delighted to be taking on the ICS Network director role and look forward to working closely with our ICS members at this important stage of their development. This is a crucial time for Integrated Care Systems, and the team will be supporting members as they approach their formal establishment, providing an influential voice on behalf of all of our members and supporting them to get the best start possible."
Matthew Taylor, chief executive of the NHS Confederation said;
"I would like to thank Lou publicly for her leadership and for all her work in getting the ICS Network to this very significant point, delivering an offer which has attracted all systems to come into membership. It is testament to her expertise and insight that have been invaluable, and I am delighted she is staying on with us to work on other ICS projects. I am also very pleased to welcome Sarah Walter as our new director and know she will ably steer the team as we continue to support our ICS members at this critical time."
The ICS Network is the only independent, national network bringing together all 42 integrated care systems, providing a place for ICS leaders to exchange ideas, share experiences and challenges and offer peer support as they move toward statutory status in July. It represents and influences on behalf of members through policy work, media appearances and its work on key developments such as the health and care Act. It works closely with key partners such as the Local Government Association, reinforcing the role of ICSs as a partnership of equals. Its networking forums, spotlight sessions and annual conference provide unique opportunities for ICS leaders to discuss ideas and members can connect with the wider NHS Confederation membership and other partners to benefit from their experience and perspectives.