Webinar
Watch: Provider collaboration: working together to improve patient outcomes
Uncover the power of provider collaboration as our panel of experts explore working across boundaries to improve patient pathways and outcomes.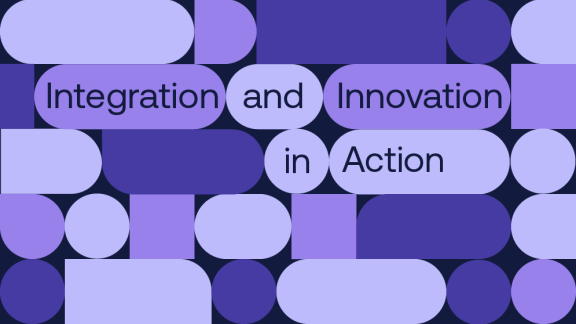 Why attend?

Strong collaboration between providers will form the bedrock of statutory integrated care systems. At this session, get a fresh perspective on how provider collaboratives are breaking down barriers and working across organisations at neighbourhood, place and system level to improve patient pathways and outcomes.
Discover how:
A primary care network and community services provider are working together to appoint community posts – such as dieticians in care homes and occupational therapists – to support dementia and end-of-life care. Working shoulder-to-shoulder, they are developing education programmes, upskilling staff and reviewing medication. This has improved residents' health, wellbeing and patient experience.

Primary care, clinical commissioners and the voluntary sector are targeting areas with the highest health inequalities, offering thousands of appointments to those with complex needs and trauma. This has doubled mental health access for black, Asian and minority ethnic communities and provided clinical and social support that wraps around the individual.

System-level collaboration, through the West of England Academic Health Science Network between twelve hospital trusts, has developed a wraparound care package for mothers and their pre-term babies, before and after birth.

Three acute trusts faced with long paediatric waiting lists, worked together to reduce the waiting times for children ready for surgery. By running three all weekend surgical lists at one nominated site, they brought clinicians together, managed governance and risk, pooled resources and significantly tackled the waiting times.
The session is the latest in our Integration and Innovation in Action series, which highlights how our members and their partners are working together in new ways to address the major challenges facing the health and care system.
Who will I hear from?
Dr Nick Jackson, PCN Clinical Director, Selby Town PCN

Nicola Sumpter, Community Dietician, York and Scarborough Teaching Hospitals NHS Foundation Trust

Steve Reed, Head of Community Services, York and Scarborough Teaching Hospitals NHS Foundation Trust

Fiona Goudie, Clinical Director Strategic Partnerships and Consultant Clinical Psychologist, Sheffield Social Care NHS Foundation Trust

James Sutherland, Head of Commissioning Mental Health, Learning Disabilities, Autism & Dementia, Sheffield CCG

Ellie Wetz, Programme Manager, Service and System Transformation Team, West of England Academic Health Science Network