Webinar
Prepare, prevent, protect against avoidable complications in people living with Diabetes - How GRASP DM can help
Please note this event is no longer happening live. Content will be made available on demand.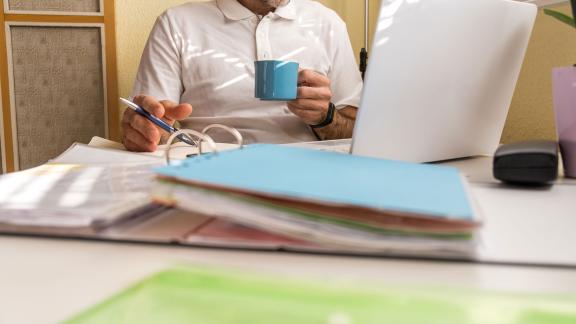 Update to programme delivery:
In light of yesterday's announcement regarding the increased booster vaccination roll out, we have decided to not deliver this session as a live event. We are however going to record this as a closed event, and we will make the content available as an on-demand session through the Primary Care Network website and primary care hub app at a later date.
Concern is growing that many patients are delaying seeking essential medical care due to the existing demand on NHS services and the risk of contracting COVID-19. For some groups of patients (for example, those with long-term conditions such as diabetes) delays in seeking treatment can result in poorer health outcomes.
As we come into the winter months, pressures on the NHS are naturally exacerbated and with the additional challenges faced during a pandemic it makes sense to prepare as much as possible for this challenging season.
Help your practice prepare, prevent and protect against avoidable complications by identifying patients with diabetes who are most at risk and prioritising them for review and treatment.
The PRIMIS GRASP-DM toolkit enables practices to easily view patient and practice level data across multiple indicators to highlight patients with:
• poor disease control
• disease-related complications
• prioritisation for management review
GRASP-DM was primarily designed to help practices with long-term condition management for their patients with diabetes and has been used by over 3,200 GP practices. More latterly, practices are now using the tool as part of their recovery plans to overcome the challenges brought about by the COVID-19 pandemic by prioritising patients with diabetes in greatest need of medical and/or social support, as well as identifying patients at high-risk of developing diabetes.
How to get the GRASP-DM tool
Use of the GRASP-DM tool is FREE to practices in England and uses a series of GP system searches. Please contact enquiries@primis.nottingham.ac.uk or visit the PRIMIS website for further information: GRASP-DM
PRIMIS is part of the University of Nottingham.
The GRASP-DM tool is partially funded by Boehringer Ingelheim Ltd, with PRIMIS retaining full editorial control - NP-GB-102500 Nov 2021
This session has been sponsored by Boehringer Ingelheim and the slides have been reviewed in line with the ABPI code of practice