Webinar
Patient voice in integrated care systems
Explore opportunities to work inclusively with communities as our expert panel share their experience of meaningful public involvement for ICSs.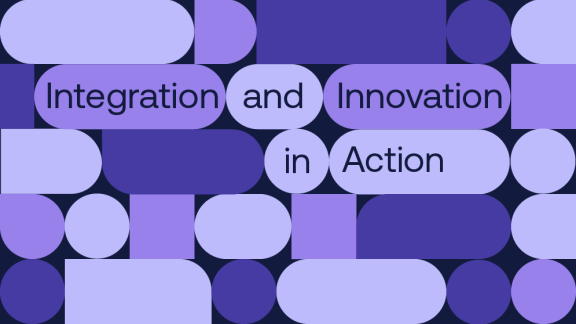 Why attend?
Many Integrated Care Systems face the ongoing challenge of translating their willingness and commitment to involve the public in service redesign, strategy setting and improving the personalisation of care into meaningful action. This webinar brings together those with skills, knowledge and experience of putting public involvement front and centre in delivering integrated care and offers an opportunity for attendees to ask challenging questions about topics like public accountability, meaningful coproduction, and amplifying the voice of those seldom heard.
Discover:
Effective resources to support the delivery of best practice in public involvement with ICSs, including the Kings Fund guidance on

Understanding Integration: How to Listen to and learn from people and communities

How the voice of people with lived experience can be meaningfully embedded in strategic development of ICSs, through direct interaction between senior NHS leaders, patients, and carers

How public involvement is developing within Integrated Care Systems, considered from both the perspective of system partner delivering engagement, and a system leader harnessing the value of involving the public

Where the voice of those who are seldom heard or marginalised is being effectively and purposefully heard in an influential way
The session is the latest in our Integration and Innovation in Action series, which highlights how our members and their partners are working together in new ways to address the major challenges facing the health and care system.
Who will I hear from?
Dan Wellings

– Senior Fellow, The Kings Fund

Keymn Whervin

– Lived Experience Manager, National Voices

Helen Hassell, Parent Carer and Lived Experience Partner, National Voices and Nottingham and Nottinghamshire ICS
Marie Gabriel, Independent Chair Designate, North East London ICS & Chair, NHS Race and Health Observatory
Frances Newell, Head of Partnership Development, System Transformation Team, NHS England and Improvement
Delivered in partnership with The King's Fund.