Webinar
Watch: Now or never: a systemic investment review of mental health care in England
An expert panel on the strategic investment needed to meet the rising demand for mental health services.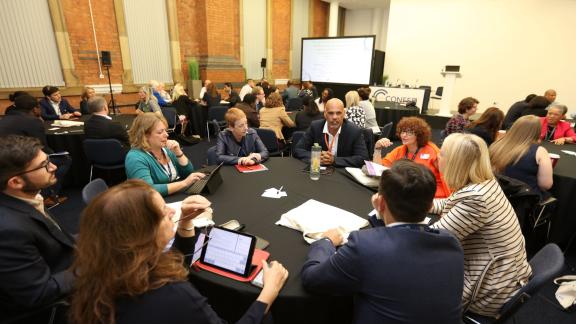 The NHS has faced unprecedented pressure during the pandemic. Yet the greatest pressure on its mental health services may be yet to come in the aftermath of the crisis.
The latest report from Centre for Mental Health and the NHS Confederation's Mental Health Network, as part of their joint Mental Health Economics Collaborative, explores some of the biggest systemic issues for our mental health services in the run-up to the government's Comprehensive Spending Review.
This webinar was an opportunity to hear about what the report found and debate how NHS trusts, integrated care systems and mental health service providers across all sectors can plan to meet the challenges to come over the next five years.
Speakers include:
Sean Duggan, Chief Executive, NHS Confederation's Mental Health Network

Nick O'Shea, Chief Economist, Centre for Mental Health

Helen Greatorex, Chief Executive, Kent and Medway NHS and Social Care Partnership Trust

Dr Rajesh Nadkarni, Executive Medical Director, Cumbria, Northumberland Tyne & Wear NHS Trust
Catch up on the discussion