Event
The language of race discrimination – what's appropriate?
For the International Day of Eliminating Racial Discrimination, this event explores the language of discrimination past and present.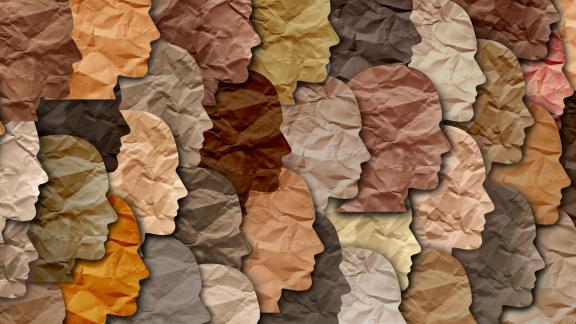 Language can be loaded. Words and meaning change over time and across cultures. As leaders, it is our job to be aware of what is appropriate so we can confidently discuss issues of race and challenge instances of racial discrimination, but we may not always feel comfortable doing so.

As part of the International Day of Eliminating Racial Discrimination, this joint event by the NHS Confederation and the RCN, explores the history of language and race discrimination with a focus on healthcare management and nursing.

Internationalism has long played a role in the delivery of healthcare services in Britain: a legacy of Empire and migration dating back well before the National Health Service.

Our panel will explore this history and its legacy in the health and care services of today.

In 2023, we celebrate both the 75th anniversary of the NHS and the start of the enormous impact of the Windrush generation on our healthcare services in this country.

Join this empowering event to gain a better understanding of this important history, to develop the tools to confidently and appropriately discuss race in your work, and to find out more about the support available to you via the NHS Confederation's Antiracism resources.

This virtual event is open to all.
Programme:
Open: defining good leadership in this space
Joan Saddler, Director of Partnerships and Equality, NHS Confederation 
Bruno Daniel, Interim Equality & Diversities Co-ordinator, Royal College of Nursing
Welcome and RCN Context 
Sheila Sobrany, President, Royal College of Nursing
NHSE context and the Anti-racism resource 
Hilary Garratt, Deputy Chief Nursing Officer for England, Professional and System Leadership, NHS England/Improvement
Language that we use to address race discrimination
Carol Cooper, CEO, Global Talent Compass
Looking Back, Moving Forward
Wayne Farah, Co-Facilitator, BME Leaders Network, NHS Confederation
Q&A
Race Discrimination: Principles of a good study
Estephanie Dunn, Regional Director , Royal College of Nursing 
Alan White, Senior RCN Officer, Royal College of Nursing
Panel Q&A
Close 
Bruno Daniel and Joan Saddler