Webinar
Developing the workforce of the future
How the NHS is working with colleges in North West London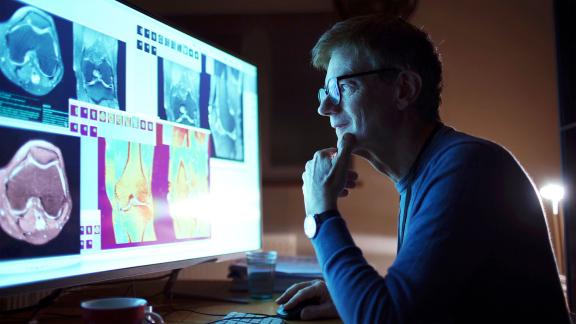 The webinar explored:
the emerging relationships in North West London, including how and why colleges, NHS employers and other partners decided to collaborate and what are they seeking to achieve
how collaboration aligns with NWL ICS priorities, the WLA economic strategy and college priorities
lessons learned and the plans for future collaboration.
For subtitles, please click on the 'CC' icon on the bottom right-hand side of the video. You can also download the webinar slides.
Background
For such a critical part of the skills and employment pathway, engagement with and knowledge of the college sector across the NHS is often limited. The NHS Confederation jointly published a report in September 2020 with the Commission on the College of the Future, setting out steps to maximise this relationship to deliver the NHS People Plan.
In North West London the NHS has been working together for a number of years with the six West London colleges that deliver health and social care vocational qualifications on a range of employment and skills programmes. These programmes support the area's overarching aim to increase the number of West London residents working for local health or social care organisations, a particularly important priority in light of the impact of COVID-19 on the local economy.
Speakers included
Mary Vine-Morris, London Director, Association of Colleges
Sharon Probets, Head of Learning, Imperial College Healthcare NHS Trust
Forogh Rahmani, Senior Manager, Strategy, Policy & Relationships, Skills and Employment, GLA
David Warnes, Managing Director, West London College
Michael Wood, Head of Health Economic Partnerships, NHS Confederation and Senior Workforce Lead, NHS London