Webinar
Collaborative research and innovation – finding and engaging with partners to conduct research and drive innovation in primary care
A webinar with panel discussion to share invaluable information and resources that will inspire and empower more research in primary care.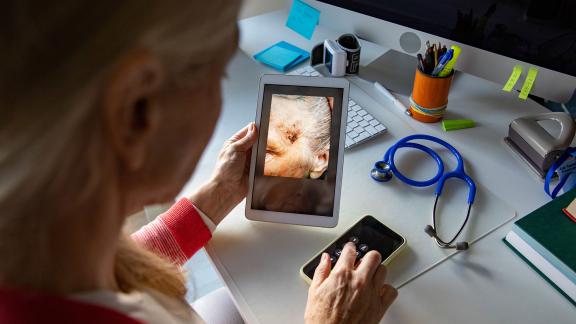 Research in primary care is vital to reducing health inequalities and driving improvements in patient care.
But despite primary care being ideally placed to connect to communities and deliver research most clinical research is still conducted in secondary care.
Please join leading voices from our primary care research design group as they embark on a journey to:
Improve primary care centricity to health care research

Increase the amount of research activity within primary care and enhance its profile

Influence recurring investment for this type of research
This is the first in a short series of webinars dedicated to practical support and sharing expertise. By the end of the session participants will have:
Looked at and discussed examples from NHS Confederation and the National Institute for Health Research

Examined different kinds of research collaboration

Considered working with a partner to get started in research

Heard about resources, help and support available
Throughout the session our speakers will refer to and reveal our new directory of research organisations which will be available for participants to take-away and share.