Case Study
Urgent community response across Mid and South Essex
A new urgent community response team provides a single integrated service responding to people experiencing an acute medical crisis.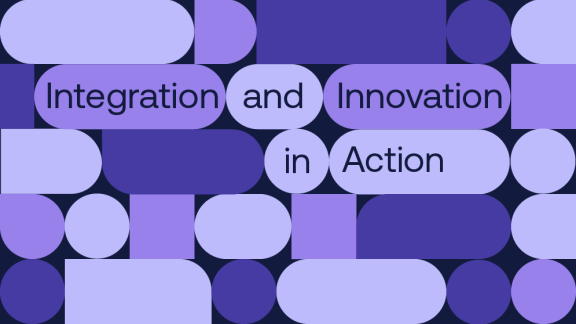 Mid and South Essex had three community organisations delivering four rapid response services, all with different names, across the region. The new urgent community response team (UCRT) has brought these together, providing a single integrated service that responds to people experiencing an acute medical crisis in their own home. These changes are part of the wider Connect programme, which comprises five interrelated projects all focused on achieving better outcomes for older adults in Essex through changes across the whole pathway.
Key benefits and outcomes
Access to a range of specialists, including prescribers and social workers to support people to stay in their own homes.

35 per cent increase in referrals from 111 and 999, helping to reduce demand elsewhere in the system.

An average of 2.7 acute bed days saved for every UCRT referral.

Collective power, which has helped the UCRT to integrate more effectively across the system.
What the system faced
The system had four rapid response teams provided by three community organisations. The services each had a different name, which was not only confusing for patients but also for staff referring into the service.
The UCR teams each respond to people experiencing an acute medical crisis in their own homes with the aim of avoiding admission to hospital. The majority of the cases they see are for older people, with 91 per cent of their referrals for over 65s. The key areas they work in are treating infections, fallers, frailty and those needing urgent support for long term conditions. The team can do bloods and get them within two hours and have links with the occupational therapy team for fallers.
Studies at the ED front door showed that 9 per cent of over-65 admissions could have been avoided through the use of UCRT, yet when surveyed, 70 per cent of ambulance crews weren't aware of the services, and from 22,000 calls to 111 over six months, only eight had been referred to UCRT.
What the system did
The system has integrated the service to provide a single urgent community response team, with one head of UCRT across the whole service. The single UCR team takes referrals from other services seven days per week from 8am to 8pm.
The team has worked closely with IC24, who provide the 111 service for the area and East of England Ambulance Service. They used data to drive their work, prioritising 111 and ambulance referrals, as they were the areas identified as being able to increase referrals. Through working with partners they are increasing referrals and actively collaborating, helping to reduce demand elsewhere in the system. There were numerous challenges along the way, from differing views on what the service should do, drawing together referral data from multiple sources, building the understanding of different clinical teams in different organisations, or remapping 111 algorithms  "The barriers and red tape have been removed to collaborate," says Ryan Cossington-Webb, head of the UCRT.
They have built a new access and clinical team and have a nurse working seven days a week with 111 and 999. The UCR team has been able to work with the ambulance service both at the point of call but also when ambulance crews are on scene. The crews can directly contact the UCRT, with a nurse triaging the call to direct it to the correct service. Ambulance crews can speak to the UCR team and make a decision to leave patients at home knowing that the team will visit them within two hours.
The team has also invested in developing a single source of truth through streamlining data and providing a dashboard that gives a clear and objective view of current performance vs historic key challenges and opportunities.
The collaborative approach supports other organisations within the ICS, providing an alternative for 111 and the ambulance service and enabling patients to receive care at home.
Results and benefits
The UCRT enables people to receive treatment in their own homes and the team has access to specialist services that can support them to stay at home, through the provision of things like community rehabilitation.
The UCRT began in April 2020 and the work they have done to build trust and confidence in the service has seen referrals increase by 35 per cent, particularly from 111 and 999 , which helps to avoid acute admissions, reducing demand elsewhere in the system.
The team has done an initial case review looking at emergency department avoidance, to support the hospital trusts in planning their bed requirements. These showed that for every UCRT referral, 2.7 acute bed days are saved on average.
By working collaboratively they have more collective power and have been able to integrate with partners across the system in a way that wasn't happening before.
UCRT is now a recognised part of the system and is invited to joint meetings with all system partners. "It feels exciting, like we are in a different place now," said Ryan Cossington-Webb.
Takeaway tips
Building trust is crucial – referrals are only possible if there is awareness of the service and trust in it.

Use your collective weight to make your voice heard.

Use data – by using data to prioritise they have been able to target the service to maximise their impact.

Nominate a single accountable system lead.

Have a single source of truth.
Further information
For more information about the work in this case study, contact Ryan Cossington-Webb, head of urgent community response team (UCRT) services, ryan.cossington-webb@nhs.net
Integration and Innovation in Action
This case study forms part of our Integration in Action series, a collection of publications, podcasts and webinars which explores how effective partnership working is helping to address the biggest challenges facing health and care.