Case Study
Reducing conveyances of older patients in South Warwickshire
Clinicians wanted to test the feasibility of avoiding conveyances where possible and using virtual wards to keep people at home.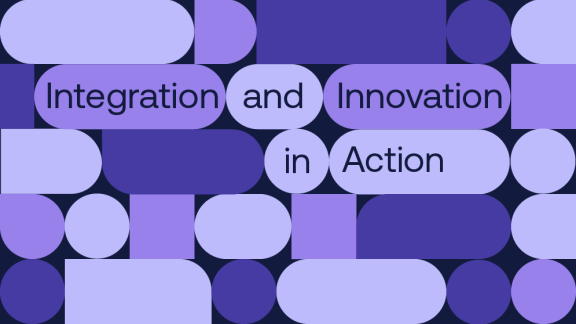 Clinicians in South Warwickshire NHS Foundation Trust (SWFT) felt that that some older patients could be managed at home if they could have clinical discussions with the ambulance crew before conveyance. They wanted to test the feasibility of avoiding conveyances where possible and to test the feasibility of using virtual wards to keep people at home.
Key benefits and outcomes
Referrals from West Midlands Ambulance Service increased by almost 500 per cent.

Demonstrated it is safe to manage patients at home.

In the over 80s where a clinical discussion took place,

48 per cent

of the conveyances were avoided.

Only 25 per cent of the over 80s needed to be conveyed directly to the emergency department.
What the organisation faced
"We noticed too many older people were being conveyed to hospital when they didn't need to be," says Jyothi Nippani, consultant obstetrician and gynaecologist at SWFT.
"Once patients were in hospital there is the potential that they become increasingly unwell and stay longer than necessary," says Jyothi. At the same time, West Midlands Ambulance Service (WMAS) was under considerable pressure with increasing demand.
Over 70s make up 50 per cent of WMAS calls, and 60 per cent were being conveyed to hospital. A frailty service that WMAS could refer into it wasn't well used, and there was a real challenge in getting ambulance crews to use the service.
What the organisation did
SWFT and WMAS saw a way to work collaboratively to support each other and to support patients in the community.
SWFT and WMAS worked together so that ambulance crews on scene with patients could contact a clinician at South Warwickshire to seek additional advice. Crews only called with patients who they wanted to convey and were stable. Blue-lightable patients and those the crew did not want to convey anyway, were excluded.
Ambulance crews gather a huge amount of information on scene and so were able to discuss both their subjective and the objective evidence about the patients' condition with a consultant from South Warwickshire. Following that discussion, the governance for care of the patient was transferred to the acute team if the patient went on the virtual ward. For those conveyed, they would be directed to the right specialty team first time, the frailty assessment unit, instead of the emergency department as a default. This increased the opportunity for the patients to be sent home the same day instead of admitting.
In order to support the care of people at home, SWFT used its existing community and spare acute resource and also recruited to those roles. Having this resource in the community meant that the trust could discharge patients home knowing that they could continue managing them in their own homes and thereby reducing their length of stay in hospital.
The quality and timeliness of clinical advice provided to the ambulance crews was crucial in ensuring that the service was well utilised. Previously, the advice was given by the community teams, but the range of conditions meeting criteria for them was limited. therefore it was not well used.  South Warwickshire put in place a consultant-led service staffed from 8am to 8pm. Calls are answered on average within 40 seconds and the service offers a high-quality level of decision-making that provides crews with the reassurance that they can leave patients at home.
Results and benefits
The use of the virtual ward meant that 48 per cent of conveyances for over 80s were avoided. Of those who were conveyed, only 25 per cent of over 80s were conveyed directly to an emergency department, which helps both the ambulance service and the acute trust.
Patients who were conveyed had a reduced length of stay, and because they were able to get patients directly to the frailty assessment unit some patients were able to be treated and released the same day.
The way that SWFT worked with WMAS meant that they were able to ensure the service was as effectively used as possible, with referrals increasing by almost 500 per cent once they started working with the WMAS strategic cell.  
The work has proven that patients can be managed in this way at home and has shown the need to increase the community workforce capacity to enable expanding this service.
Overcoming obstacles
"The biggest challenge was getting ambulance crews to make the call to the consultant" says Jyothi. To address this, the trust worked with the WMAS strategic cell and spoke daily to remind them of the service and encourage ambulance crews to use it. This helped to achieve the increase in referrals of nearly 500 per cent. The quality of the advice had been a barrier previously, but by making it consultant led they could ensure that high-quality clinical advice and a dedicated consultant was available.
Information governance is proving to be an obstacle in expanding the service and making it sustainable. If SWFT could view the ambulance service CAD system they could identify patients over the age of 75 that the service could support and visit them directly. This would take pressure off the ambulance service by reducing the number of calls crews would need to visit, and move from the existing 'see and treat' model to 'triaged to UCR' (urgent community response). It would also mean that SWFT wasn't reliant on ambulance crews calling them.
Takeaway tips
Engage with partners to understand why a service isn't being used and make the necessary changes.

Manage risk. By taking the risk away from ambulance crews, patients can be left patients at home knowing that SWFT was absorbing that risk.

Evaluate and evidence your success. This is particularly important if you want to scale up the service.
Further information
For more information about the work in this case study, contact Jyothi Nippani, consultant obstetrician and gynaecologist, South Warwickshire NHS Foundation Trust, jyothi.nippani@swft.nhs.uk
Integration and Innovation in Action
This case study forms part of our Integration in Action series, a collection of publications, podcasts and webinars which explores how effective partnership working is helping to address the biggest challenges facing health and care.