Case Study
Embedding mental health expertise into housing teams
Placing a mental health nurse in a housing team has ensured the right mental health support is in place and aligned with housing need.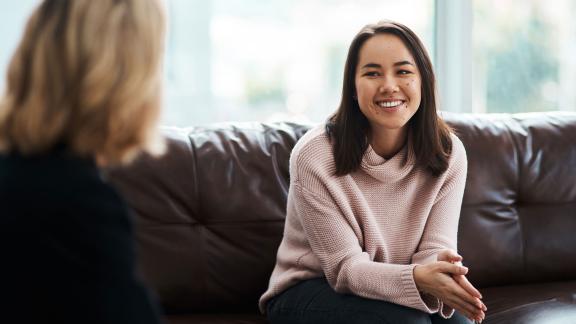 Southern Health and New Forest District Council (NFDC) have embedded a mental health nurse into the housing team, enabling people to remain in their homes, or progress appropriate housing options to keep them accommodated in their community.
Key benefits and outcomes
The right mental health support is in place, aligned to housing need.

Avoids hospital admissions by enabling somebody to stay in their home with support.

Greatly improved relationships and communication between community mental health teams (CMHT) and local authority housing team.

Reduction in unscheduled (or crisis) workload reaching CMHT from the local authority housing team as mental health need is picked up by the mental health nurse.

CMHT colleagues' time is freed up to focus on their scheduled caseload.
What the system faced
New Forest District Council (NFDC) has a strong tenant support offer from within its housing team.  When working with tenants in their temporary accommodation, NFDC colleagues were often calling upon the CMHT for support, as they noted through regular and sustained contact that people's mental health deteriorating. 
The relationship between the CMHT and housing became quite strained.  The CMHT was seen as unresponsive by housing colleagues, and housing was seen as calling unnecessarily in some cases.  Ultimately, this led to some poor levels of care, long waiting times for appointments, along with some very frustrated colleagues in both teams.
What the system did
Recognising that there were unwell people who required mental health and housing support in the middle of this dispute, there was agreement at a senior level that there needed to be greater understanding and more alignment between the teams. 
After a successful bid under the Rough Sleeper Initiative, funded by the Department of Levelling Up, Communities and Homes (DLUHC), and with Southern Health's support and input, NFDC sought to augment its existing support function with some specialist mental health knowledge, through creating a role for a mental health nurse in its housing team.  The organisations collaborated in creating the job description and interviewing for the position.  The funding is currently for an initial one-year period with a new bid submitted for the next three-year phase of the grant programme.
Scoping the role happened quickly.  They were clear about the objectives and the outcomes they were expecting from the role.  Having the backdrop of a defined financial window helped to focus the conversations.  They were keen to get the role recruited to as quickly as possible to maximise the impact during the funding period.  Notwithstanding this, the collaboration was well supported within both organisations.  Having mental health expertise within the housing team would solve a significantly challenging area for NFDC colleagues.  Having a mental health nurse embedded in the housing team would enable us, collectively, to work with people much earlier in their illness and therefore make a real impact on their prospect of recovery.
Upon recruitment, there was a high level of interest in the role with many more applications than anticipated for what was advertised as a temporary position.
Results and benefits
The role has already proved beneficial.  It made an immediate impact by working with people within the local authority's housing stock, working with people whose mental health is deteriorating and reaching them prior to crisis point. This work has enabled people to stay in their homes and has prevented admissions to psychiatric inpatient care.
The joint role has proved to be a conduit between health and housing.  Some of the areas where they have an impact are:
Discharge planning of homeless/complex care individuals from inpatient care.

Complete medication concordance checks when meeting with people in the community.

Mental health education and training to housing colleagues, which creates awareness and more supportive practices.

Undertaking assessments of new housing applicants who also have a mental health condition to ensure the right type and level of support is put in place.  This can also ensure that the most appropriate housing environment is offered to the individual.
The embedded colleague continues to receive clinical supervision and training from Southern Health in order to retain their registration.
Regular strategic meetings take place between NFDC and Southern Health to monitor the ongoing partnership and operational delivery.
Overcoming obstacles
This innovation came from a frustrating and growing situation between the teams.  We consciously decided to collaboratively tackle the situation head on and create a solution that supported both teams, but most of all benefitted the people who use our services.
There was, understandably, challenge from within the CMHT about removing colleagues from an already very busy and stretched team.  The evidence showed that the resource within the team was, in part, stretched so greatly because of the unscheduled workload that was coming through from housing.  By removing that slice of their workload, and having somebody dedicated at source to those individuals, the team was freed up to work with their scheduled caseloads and ultimately provide a higher level of care and support.
Takeaway tips
Positive senior relationships, along with good operational leadership relationships, help to gather momentum quickly.

Be clear about what each team can deliver, and what the limitations are.

Be open and honest in those early conversations, to enable the solution to be shaped quickly.

Responsiveness and buy-in from both clinical and non-clinical teams are key to keeping the conversation moving.
Further information
For more information about the work in this case study, contact Jon Pritchard, associate director of housing and community inclusion at Southern Health NHS Foundation Trust: Jon.Pritchard@southernhealth.nhs.uk