NHS Voices blogs
Why I'm talking to comms people about race
Views and advice on what NHS communications professionals need to do to better engage with black, Asian and minority ethnic audience.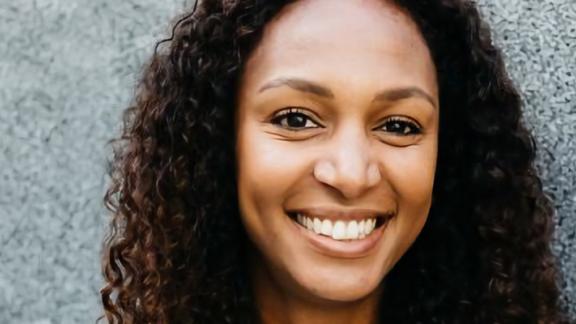 Health messages need to reach as wide an audience as possible, or we face the risk of exacerbating health inequalities, says Leicia Feare, communications and engagement lead for the NHS Diabetes Programme. In this blog, Leicia shares her views and advice on what NHS communications professionals need to do to better engage with black, Asian and minority ethnic audiences.

Us comms folk know the score when it comes to how important knowing your audience is.
Most communications planning models put audience up front, including the government's OASIS framework, which tells us it's the first thing to think about once you know what your objectives are, and that everything else should fall around it.
'Define your audience', 'identify target audience' and 'know your audience' are all common planning meeting phrases. It's ingrained in us that we shouldn't even be thinking about key messages or tactics until that job is done.
However, it seems that audience can be in the eye of the beholder.
Comms strategies don't work for everyone
Many so-called 'national' or 'regional' communications campaigns tend to speak to the same audience segments. They follow well-used formulas. They use familiar templates and well-known channels. I'm not saying these strategies don't work – they just don't work for reaching everyone. And those that miss out are more often than not those from black, Asian and minority ethnic groups.
Excuses around budget and reach only go so far. While it's important to think about strategies that reach large numbers of people – it's also important to think about which communities are consistently not getting the message.
NHS comms professionals have an important role to play in making sure health messages reach as wide an audience as possible. If they don't, they run the risk of fanning the already dangerous flames of health inequalities.
So, what can comms people do?
Well, switching pictures of white models for brown ones certainly won't cut it anymore (did that ever work?!). The answer is to do what you always do: know your audience and build your strategies around that. That means knowing your whole audience - and yes it might mean doing a bit of extra work and potentially trying things that you may not have tried before. 
But, you may just find that activities that aren't 'the way things are normally done around here' are just the ones that work. (Turns out those 'hard to reach' groups are actually pretty easy to if you put the effort in…).
Driving the effort to reach BAME communities
As the communications and engagement lead for diabetes at NHS England and NHS Improvement, I've been driving that extra effort to reach black and south Asian communities as part of our current campaign. People from BAME communities are up to six times more likely to be diagnosed with Type 2 diabetes, which can lead to stroke, heart attacks, blindness and amputations. The condition also costs the NHS over £10 billion each year. With a clear objective to increase the number of people joining the Healthier You NHS Diabetes Prevention Programme, work then began on understanding our audience most at risk.
We conducted a national insight project to learn what black and south Asian communities across England know, don't know, and need to know about type 2 diabetes. The insight told us about diabetes awareness and attitudes, explained the cultural context around food and lifestyle and identified specific barriers to behaviour change. This helped us to learn what channels to use, what messages would work best and who should deliver them. Phase 1 of our campaign has been social marketing and ethnic media focused and has achieved great success in driving people from black and south Asian communities towards the Diabetes UK Know Your Risk tool, which is the route to join the Healthier You programme. Phase 2 will broaden our PR activity to broadcast ethnic media, include influencer support and community engagement. We have a whole new set of resources, a brand-new key stakeholder list and our engagement plans now include barber shops, nail salons and Indian supermarkets.
The insight we gathered is not only shaping the NHS Diabetes Programme's communications strategies and plans, but also policy and service design.
Comms advice
So, here's my advice for NHS communications professionals wishing to broaden their audiences:
Ask yourself; who are you consistently not talking to? And then go out and engage with them.
Challenge those reaching for the well-used formulas and familiar templates. Dare to do things differently.
Allow activity reaching the lesser-spoken-to groups to be the main event, not the support act. The 2021 Census is expected to provide a significantly higher percentage of black, Asian and minority ethnic groups than the 15 per cent in 2011's. Plus, regional variations show even bigger numbers, such as in London where BAME groups make up around 40 per cent. So, you'll be reaching more people than you might think.
Not treat 'BAME' as one homogenous group. Segmentation is key.
In the midst of a pandemic that is disproportionally affecting people from black, Asian and minority ethnic groups and whilst the Black Lives Matter campaign rages on, the NHS needs to rebuild trust with these communities. Building trust starts with engagement and communication.
That means as professionals in these areas, our contribution can make a significant difference.
Leicia Feare PG Cert HC, is communications and engagement lead for the NHS Diabetes Programme at NHS England and NHS Improvement. You can follow the programme on Twitter @NHSDiabetesProg