NHS Voices blogs
Why is COVID-19 having a disproportionate effect on our BME colleagues and communities?
The impact of COVID-19 on BME staff is a situation that needs to be urgently understood so that the risks can be mitigated.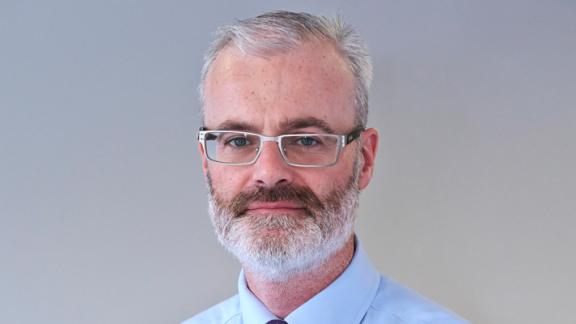 COVID-19 has been a monumental challenge not just for health and care services, but the whole population. It is deeply troubling for all of us to see the evidence – both from the UK and abroad – that it is having a disproportionate effect on people from black and minority ethnic (BME) backgrounds. Danny Mortimer, deputy chief executive of the NHS Confederation, 
Earlier this month, the Intensive Care National Audit and Research Centre found that 34 per cent of critically ill coronavirus patients identified as BME – three times the proportion of people from BME groups treated for viral pneumonia from 2017 to 2019. Yet we know that 14 per cent of people in England and Wales are from ethnic minority backgrounds.
It has been especially difficult to see the now daily reports of NHS team member deaths as a result of the virus – colleagues gone far too soon. And amid that number, what appears to be an increasing proportion of staff from BME backgrounds.
There has been sustained and increasing concern from our trade unions and other representative bodies and consequent coverage in the media – and rightly so. This widely shared blog, co-authored by my colleague Joan Saddler (who also chairs the NHS Equality and Diversity Council), sheds light on the emerging picture, some of the underlying factors, and reminds us of the enormous contribution of BME colleagues to the NHS since its founding.
It is a harrowing situation and one that clearly needs to be urgently understood so that the risks can be mitigated. We are pleased therefore that the government has confirmed a review into the impact of COVID-19 on BME communities.
Reflecting the concerns of our membership, we will continue to make sure the NHS Confederation forms part of work on shaping and delivering the review, which is to be undertaken by NHS England and Public Health England. We have already been involved in discussions with national organisations and leaders on the issue, with our incoming chair, Lord Victor Adebowale, as part of a roundtable with Simon Stevens earlier this week.
We will also be doing more to support members in their work to support their teams and their BME colleagues. My team in NHS Employers (part of the Confederation) is set to run a series of practical webinars in the coming weeks. Our BME Leadership Network will play an active role in providing support and influencing policy and decision-makers. This will include practical support covering issues such as shielding lists, PPE, risk profiling and public information, among others.
A new member briefing, available early this week, will set this work out in detail, bringing together the latest data and evidence in one place. We will also be submitting evidence to the Women and Equalities Select Committee inquiry into the issue, as well as other feedback from members about the impact of the outbreak on all protected characteristic communities.
Across the Confederation we are working hard to support the response to COVID-19, and this briefing forms part of that support. More will come, and I would draw your attention in particular to the workforce-specific guidance on the NHS Employers website, published on behalf of the wider system.
When he was chief executive at the NHS Confederation, Rob Webster, chief executive for South West Yorkshire Partnership NHS FT and chief executive lead for West Yorkshire and Harrogate HCP, always reminded us that the NHS is made of people. Never has that been felt truer than right now, and it is especially distressing that some of those people have been disproportionately impacted by the outbreak. We will continue to do all we can to celebrate, support and protect our workforce – all our workforce - and we will work with you to support that central part of your role as leaders.
Danny Mortimer is deputy chief executive of the NHS Confederation and chief executive of NHS Employers. Follow him and the organisations on Twitter @NHSE_Danny, @NHSConfed, @NHSEmployers