Blog post
We're going through changes
Aruna Garcea discusses building a resilient future in primary care.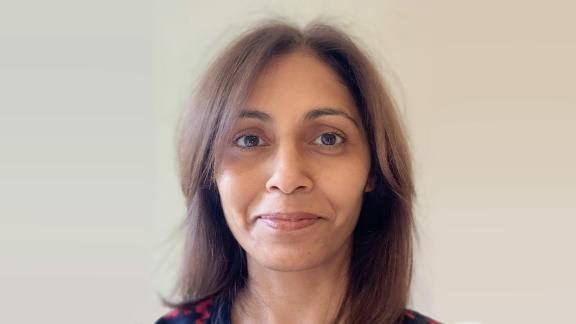 Against a backdrop of prolonged industrial action and a winter of extreme pressures across the whole of the NHS with spiralling demand alongside significant gaps in the workforce, it is sometimes easy to lose sight of what primary care has and is achieving day in, day out.
In December alone, primary care delivered nearly 27 million patient appointments. By comparison, just over 2 million patients were seen in A&E in the same month. To meet this level of patient demand the whole of the multi-disciplinary team (MDT) has to be constantly fleet of foot, resilient, pushing boundaries and barriers, working beyond traditional general practice walls.
Securing the future
To ensure a robust future, 21st century general practice continues to expand those MDTs from physios to occupational therapists and practice nurses. It is also bringing in new staff through the additional roles reimbursement scheme (ARRS) including mental health practitioners, first-contact physiotherapists and clinical pharmacists so that patients can see the right professional.
A fundamental building block of this resilient structure is the general practice partnership model, which often sees partners working in a 'task and finish' mode rather than set hours. As partners own the practice they work in, they are heavily invested in its success.
The key is to think differently and create innovative solutions
However, increasing numbers of younger doctors are choosing to work as salaried GPs and to develop portfolio careers, which jeopardises that resilience and raises issues about long-term sustainability. A recent survey from the King's Fund found that fewer than 33 per cent of trainee GPs said they wanted to work full time clinical hours and only 35 per cent said they aspired to become a partner.
To deliver for patients, general practice needs to consider how to develop new functions that haven't previously existed. Personalised care planning and population health management; trying to meet increasingly complex needs in the community despite a dearth of social care; understanding the wider determinants of health while political climates change all the time; and doing all this despite a huge workforce shortage. The key is to think differently and create innovative solutions, often at pace.
Investing in primary care
It is crucial to increase primary care resilience by investing in workforce development and recruitment, IT infrastructure and estates. General practice needs to be better equipped with the investment and resources. This should also ensure that the partnership model can continue - alongside newer types of general practice schemes including GP federations and trust-led primary care. 
With the right tools we can create even greater resilience and plan for a brighter future
Many of our PCN members tell us they see the partnership model as central to the continued success of primary care in their localities. Others acknowledge that in some regions the model may need to be reshaped for a sustainable future.
Whatever the make-up, the best people to identify and shape it will be local primary care teams working with other partners in health, social care and the voluntary sector. One size does not fit all; every geography and patient population will be different. But for this to happen meaningfully we need greater investment in estates, infrastructure and workforce. With the right tools we can create even greater resilience and plan for a brighter future.
Professor Aruna Garcea is clinical director for Leicester City and Universities PCN and chair of the NHS Confederation's primary care network advisory group.
First published in Pulse PCN, Spring 2023 edition