Blog post
We have an obligation to be agents for social justice
New York City's healthcare system is embracing working collaboratively with other systems.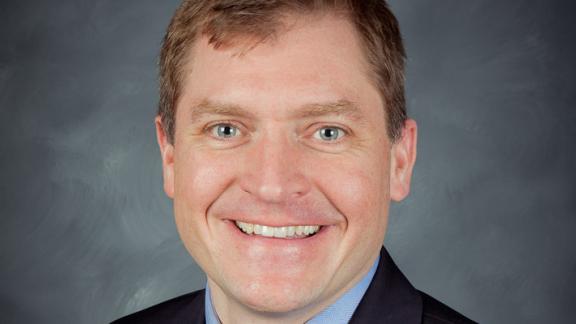 The healthcare sector must reach out and partner with other sectors to address societal problems, writes Jason Helgerson.
Overwhelmed. That is a word that best describes many individuals in the healthcare sector. Whether you work in Manchester, England, or New York City, it seems that people in the healthcare field are constantly being asked to do more with less. 

It can sometimes feel like we are prize fighters with one hand tied behind our backs and our feet stuck in cement. This feeling can often prevent us from seeing the bigger picture and the role we all play in the broader community in which we live and work.  

The fact that we are overwhelmed makes what I am about to suggest hard to accept: individuals in the healthcare field have an obligation to be agents for social justice. The healthcare sector must embrace a broader role in the communities in which we serve. We must reach out to other sectors and partner with them to address societal problems. Not only do we have a moral obligation to do this, but it is also the only way we can address some of the key reasons we are currently overwhelmed.

Healthcare is often left to deal with the negative externalities of society's most pressing problems. Poverty, homelessness, alcohol/substance abuse, child abuse, domestic violence, and even avoidable developmental delays in children, drive the need for healthcare services. Anyone who visits an A&E on a Friday night after the pubs close will see the impact alcoholism has on service demand. Healthcare is often left to pick up the pieces when the systems that are designed to address societal needs – including ours – fail.

The default response to these challenges is to start feeling sorry for ourselves: if only we had more resources, or if only others did more or a better job, we would be less overwhelmed. While that mindset is easy to fall into and has some truth, we must find a way to respond in a different, more positive fashion. We must find a way to not only accept the problem but embrace the challenge to address the broader societal challenges we face.

In New York, we have been embracing this challenge for the last five years by implementing strategies designed to address the 'social determinants of health' – the conditions into which people are born, grow, live, work and age. This means we are now operating housing programmes – funded with healthcare savings – to address the housing challenges faced by thousands of high-needs patients. 

We are partnering with community organisations to help patients navigate complex care systems in ways that are culturally and linguistically appropriate. While these strategies are showing promise, their primary focus has been on improving healthcare outcomes which, while important, doesn't really go far enough to address the root cause of the problem.

To really get at the root cause of why we are overwhelmed, we must look beyond the healthcare frontier and be prepared to work across systems and embrace key societal challenges. We must be willing to join the table to discuss homelessness and not limit our interest in that topic to the chronically ill. We must start seeing poverty and joblessness as a short-, mid- and long-term threat to our ability to fulfill our healthcare mandate. 

I am not suggesting that healthcare take these challenges on alone. We must be willing to work with like-minded change agents in other systems, such as criminal justice, education and economic development. 

In some cases, we must be willing to join existing community-wide efforts. In others, we must show leadership and convene community leaders/groups to begin the big discussion around what must be done to address the challenges we all face.

We are just beginning this work in New York. We are starting on a small scale with a project in our state capital, Albany, where we are joining an existing table to help improve school readiness. We are developing a programme to pay pediatricians more when the children they care for enter school ready to learn. 

With this one change, we are crossing an important Rubicon. We are now saying that the healthcare system has a formal role to play in an important societal outcome that isn't directly related to healthcare. 

We are not pursuing this project to generate short-term savings or to provide immediate relief to the healthcare delivery system. Rather, we are taking a long-term view knowing that a population that enters school ready to learn will be less likely to suffer high unemployment, rampant drug and alcohol abuse and high rates of homelessness. We are also doing it because it's the morally right thing to do.

My challenge to all who read this is decide what you as healthcare providers and commissioners can do to address the major societal challenges you face. Look at the problems that plague the patients you serve and understand their true root cause. 

Look across the community for existing efforts to address those challenges and join their efforts. If no such effort exists, start one. Start small with quick wins to show that collaboration across systems can work, and make sure to measure progress, adjust strategies as needed and celebrate when you succeed.

Don't feel helpless in the face of being overwhelmed. Embrace the needs of your community and join others to make your world a better place!  

Jason Helgerson is New York State's Medicaid director. Follow him on Twitter @policywonk1
 
Like this post?
Share it on Twitter or leave a comment, below.