Blog post
Using procurement to your advantage
How procurement can help you get the best value for money and the best outcomes for patients.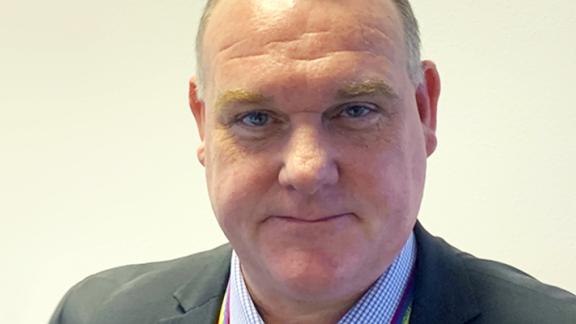 Gavin Bennett, associate director of procurement at NHS Arden & GEM CSU, discusses collaboration and market engagement and its role in delivering commissioning that is patient-centred, demonstrably good and is value for money.
At the heart of NHS commissioning is the desire to deliver value for money – the best outcomes for patients for the investments we make. This desire often results in competitive tendering, but a competitive process is just one option in a spectrum of interventions that can be used to acquire valuable and sustainable services.
Procurement can help you define the right approach to commissioning and build a case for change in line with your strategic priorities and legal requirements. Involving procurement specialists at the start of the process will enable them to work in collaboration to develop your strategy and ensure the right interventions can be considered in the most appropriate way given the market conditions.
Collaboration is key
It is increasingly common for procurement specialists to be brought in simply to manage a competitive tender process. While this can work well, it can make acquiring a service heavily reliant on your own knowledge of the market you are buying from.
The pace of change we have seen in healthcare means we're all running to keep up, particularly when it comes to digital health and specialised services. You may simply be retendering an expired contract, but how has the market changed in that time? Who has entered, who has left? What new technologies and systems have emerged? Has best practice moved on or are there new partnerships in place that would provide a better solution? To answer these questions, we need to be in constant dialogue with those we will rely on to deliver the outcomes we seek.
In most cases, moving straight to a competitive process will give you a solution, but by collaborating with procurement advisors early on, we can work together to build a rounded methodology, choose the most suitable route to approach the market with and set out clear measures to evaluate performance.
Talking to potential providers
Once you're into a formal competitive process, the opportunities for open dialogue are limited. But in our experience, engaging with the market at a much earlier stage in your thinking enables more effective and innovative solutions to be found. Understanding what is available allows you to hone your specification and get the best overall solution from the market. This is particularly true as we look to take advantage of emerging opportunities to deliver more integrated care for our health systems.
Active market engagement also provides assurance for the decisions that need to be made. From a legal perspective, should a decision be challenged, it is essential to demonstrate you have assessed the market fully and have a robust evidence base to support your decision as part of an effective procurement process.
Where market engagement makes the most significant difference, is where your project is particularly specialist or complex. For example, when working with NHS England to develop a national GP Health Service, we needed to consider multiple aspects including number of providers, contract length, financial models and equitable access to the service. Extensive market engagement was essential in refining the strategy and agreeing the specification. Crucially, our market engagement days also enabled potential suppliers to work together to develop joint solutions which would not have been available had we gone straight to market. The successful procurement resulted in a single provider being selected, giving GPs across the country access to consistent and dedicated mental health support.
When open competition is not the right solution
Some element of competition is often required when commissioning services, but it isn't always possible. In some cases, such as highly specialised services, there are situations where only one provider or partnership is able to provide a service which warrants a direct award. More commonly, there may be a handful of suitable providers eligible to deliver the service requirement. But whatever approach you take to commission services, bidders must still be assessed against stringent criteria to demonstrate positive outcomes for patients and better value for money for the taxpayer.
Clinical, patient and market engagement help determine what those criteria should be. For example, we were asked to commission an auditory brain implantation service for NHS England's Highly Specialised Commissioning team to enable an estimated nine children per year to receive this life-changing surgery. With so few providers available and such a specialised service to assess, clinical and patient input was sought to develop the specification which enabled bids to be robustly evaluated.
A brave new world?
Currently, NHS contracts are subject to the Public Contracts Regulations 2015. Whether the rules remain the same or change, the focus on demonstrating good outcomes and value for money will remain. Keeping patients at the heart of commissioning will only become more important as we move to more integrated, system-wide services. Keeping pace with this change and taking advantage of new innovations must be balanced against the need for robust assurance and evidence of success.
Whether we are working with NHS providers or the private sector, collaborating effectively to clearly articulate what we need and understand the art of the possible can only enhance how we commission and deliver sustainable services for our NHS.
Gavin Bennett is associate director of procurement at NHS Arden & GEM CSU.