Blog post
Staff wellbeing hub in North East and North Cumbria
Establishing a wellbeing hub to help staff stay physically and mentally well in the pandemic.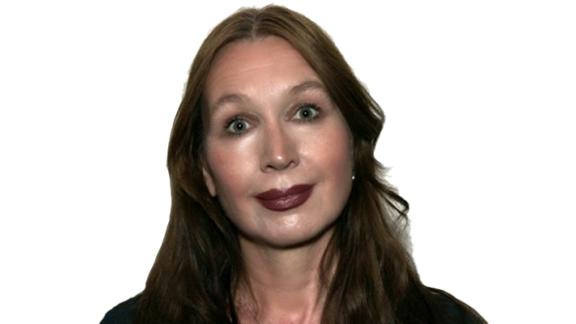 The COVID-19 pandemic has impacted on everyone and the longer-term physical and mental health risks are yet to be fully established. In this blog, Gail Kay, mental health programme director for North East and North Cumbria ICS, takes us through the journey of setting up a staff health and wellbeing hub.
Over the last year, health and care staff have continued to manage the multiple demands associated with frontline services while responding to the fluctuating demands related to the pandemic and its wider impact. Along with the work-related pressures, health and care staff are also managing their own personal experiences of this pandemic, so it is understandable that stress levels may be high. 
To support health and care staff to access what they need to stay mentally well throughout the pandemic, the Staff Wellbeing Hub was set up by North East and North Cumbria Integrated Care System (ICS) to rapidly deploy a team with the range of skills needed.
Building the hub
The hub's offer does not replace other services; instead, it helps staff to navigate support offers available and find what is best for their individual needs. It provides confidential access to a range of wellbeing resources and experienced therapists.
Our hub was developed on the following trauma-informed principles:
Relationships are the basis of recovery: staff want and deserve real contact with experienced mental health experts at the outset.
Whole-system thinking: to work productively across agencies to create easy and timely access for staff and to plug any gaps.
Normalisation and strengths-based approach: non-pathologising language and preventative offers for individuals and teams.
Empowerment: a range of quality offers to choose from, including specialist therapy and confidential self-referral.
Addressing complexity: dealing with the unique and multi-layered nature of staff mental health.
The hub launched on 4 January 2021 and the experienced team in place can support health and care staff with a range of needs. We recognise that the impact of the pandemic along with large scale reorganisation in health and care services presents a longer-term challenge and supporting frontline staff and leaders is critical.
The hub's team has built on existing examples of positive practice and is accessible via various means of direct contact including a whole-system support telephone number initiated by Cumbria, Northumberland, Tyne and Wear NHS Foundation Trust in 2020. The clinical hub team members have been allocated to frontline services as link workers so staff have a familiar face they can liaise with directly. This approach has been further enhanced by the frontline psychological support that has been put in place by Tees, Esk and Wear Valleys NHS Foundation Trust.
A number of the wellbeing offers have been developed in collaboration with the voluntary care sector and the hub team has also worked closely with acute and ambulance sector colleagues to enable the development, or set-up, of locality-led, organisation-focused, wellbeing projects via a shared funding arrangement.
The hub team set up has progressed at pace and demonstrates integrated system working in practice.
Overcoming challenges
There have been some challenges to overcome in the set-up phase. The first is the pace and timescale of delivery; we often describe the set up as 'building our boat while sailing it'. This rapid progress has been achieved by the combined effort of the ICS programme, system partners and the motivation of the hub team to create something of value for their colleagues. The challenge of working across a wide area with multiple partners, all with their own cultures, is recognised and a flexible, needs-driven approach is essential. We are continuing to develop and there is an ongoing process of learning. The rapid set-up pace has already forged some learning that will aim to inform the new legal status of the ICS structures that will come into place in 2022.
Finally, so far, we have had support in forging a holistic wellbeing offer based on our core values and locally-informed needs. As the hub develops we will continue to adapt the support offers in line with the feedback and local intelligence gathered.
Into the future
It is important that we acknowledge that the impact of the pandemic (direct and indirect) is still largely unknown. We will continue to reflect, learn and develop the response to ensure that the offers available to our staff meet their needs.
With regard to the longer term, it will be crucial that as a system we work collaboratively to reframe the approach to staff wellbeing. Appreciating that health and care staff are a valuable asset and looking after their wellbeing should be a constant and not a short-to-medium-term pandemic response.
The motivation for adapting to changing needs underpins our approach. Collective healing will be required as our NHS, care services and communities recover and grow from the trauma of the pandemic, and we hope to be part of that journey over time.
Gail Kay is mental health programme director for North East and North Cumbria ICS. Follow them on Twitter @NENC_ICS