Blog post
Is secure, quality housing the missing policy component in improving mental health recovery outcomes?
A new report emphasises the need for the government to formally recognise the link between good housing and mental health.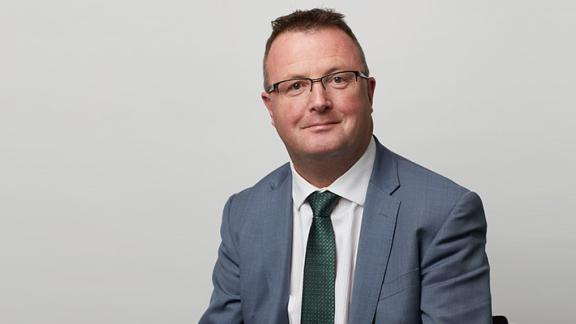 Chief executive of the Mental Health Network, Sean Duggan, asks why there is not an extensive joining-up by policymakers of the link between mental illness recovery results and the quality and stability of housing in an individual's local community.
The link between housing and mental health is well proven. Our homes can be nurturing and secure places that provide stability and solid foundations, yet poor housing and homelessness can contribute to poor physical and mental health.
For people living with serious mental illness, housing can be a critical factor in helping people to live as independently as possible while also accessing the support they need to live and thrive in local communities. Which begs the question as to why there is not more of a national approach linking mental health and housing?
The lack of a credible cross-government strategy is causing problems for providers
The need for this link to be properly recognised in the government's ten-year mental health and wellbeing plan is vital. The NHS Confederation and our members are heavily engaged in informing the review and have made the importance of housing to mental health plain in a new report published by our Mental Health Network and social housing charity HACT, supported by Home Group.
Among its other recommendations, we call for a national supported housing strategy, developed by Homes England, endorsed by the NHS, and underpinned by long-term investment. Such a strategy would help inspire greater confidence from housing providers and developers to better meet the appetite and demand for supported housing by the NHS.
Our homes are a critical foundation in our lives and a primary location of care and support, and there is also plenty of evidence that poor quality housing is linked to poorer physical and mental health outcomes. Mental ill-health is frequently cited as a reason for tenancy breakdown, with housing problems often referenced as a reason for someone being admitted or re-admitted to inpatient care.
The lack of a joined-up policy between mental health and housing also creates problems for providers on both sides, with those in need of help from both of them often caught in the middle. This is something the cross-government strategy should take into account.
Secure accommodation is an essential component of recovery
Getting access to housing and being able to move through a pathway of care all too frequently involves service users needing to overcome a series of obstacles, but housing expertise for service users is rarely found within NHS multidisciplinary teams. Without it, specialist mental health services and teams struggle to help service users navigate and negotiate complex systems.
Similarly, a lack of suitable housing – in mainstream or supported housing – and placements causes difficulties with timely discharge from hospital, so much so that the number of days of delays to discharge from mental health services linked to housing increased by 59 per cent between April 2021 and January 2022.
As well as creating pressure on mental health services it can also prevent people from achieving their recovery goals and limit their ability to receive support and help in the most appropriate place. It also adds challenges to NHS mental health services which face significant pressures and high bed occupancy rates.
However, there are many areas of the country where housing associations and NHS organisations are working closely together, which is having a positive impact on the people they serve.
One of these is Home Group's Teesside Mental Health Hospital Discharge Service, which works with people identified as needing housing support from the point of their admission to help break down barriers and secure them safe and suitable housing when they are ready to be discharged. Since the service was introduced, the average inpatient stay has fallen from 140 days per person to 45 days.
Good practice ultimately relies on collaboration between providers, but this needs to be a national priority.
National attention, leadership and collaboration are the next steps in supporting people to live comfortably in their community
It's clear that despite there being much good practice to draw on across the country, more is needed to deliver a strategic and operational environment where integration, collaboration and co-production happen everywhere.
There is also a clear opportunity for the cross-government mental health plan currently in development to recognise and propose action on housing. We also want to see a clear vision from NHS England and NHS Improvement, which recognises the importance of the housing within mental health pathways, and which can be translated locally through integrated care systems.
There is reason to be optimistic about the potential for greater integration, collaboration and partnerships between health, care and housing. There is strong leadership and enthusiasm across the sectors, underpinned by a shared ambition for more integration, collaboration, and co-production.
But this will need national attention – and resource – from policymakers if we are to fully support people with mental illness to live as independently as possible in their community while accessing the care and support they need.
Sean Duggan is chief executive of the Mental Health Network. Follow them on Twitter @SeanDugganMHN and @NHSConfed_MHN
This blog was first published by Mental Health Today.