NHS Voices blogs
Remembering the basics for innovation adoption and spread
Key activities that health system leaders can do to increase the successful adoption and implementation of healthcare innovations.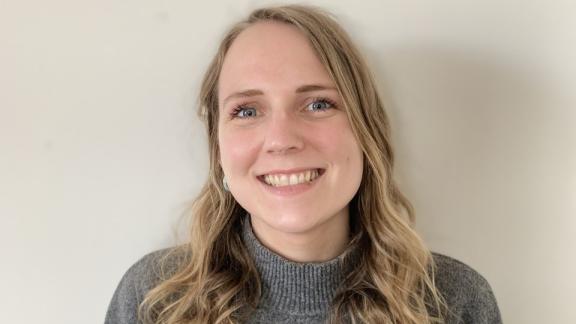 Brilliant innovation is happening in pockets throughout the system. However, initial enthusiasm for adopting a new innovation can wane at the implementation stage, leading to a failure to properly embed and scale that limits its full potential. Sarah Ferry outlines the key activities to remember that can ensure healthcare innovations are implemented successfully. 
Since joining the NHS Confederation as senior policy adviser for innovation and life sciences, I have heard numerous examples from our members of where innovation has reduced operational pressures and increased the efficiency and effectiveness of healthcare delivery. 
From drone delivery of medicines to AI supporting diagnosis, it's hard not to get excited by the future potential of innovation in the NHS. But with so many new innovations to explore within the healthcare space, the initial excitement and enthusiasm can often wane during the implementation and adoption phases. To keep the momentum going it's essential to keep anchored on the basic principles for adoption and consider how the innovation can be selected and implemented to ensure sustained use and, ultimately, drive better patient care.
Whilst there is some onus on the innovator, conversations with our members have helped us to identify the key activities that health system leaders can do to increase the likelihood of successful innovation adoption.
Understand: Do you have a full grasp of your problem and the help available?
Step one for successful innovation adoption is to ensure the problem being faced has been accurately identified and understood. It sounds simple, but it is surprisingly common to get distracted by the innovation itself and lose sight of the problem that needs solving.
Once there is a clear understanding of the problem, understanding who to tap into for support and guidance can increase the likelihood of innovation adoption success. For example, AHSNs may be able to provide guidance, the innovator may have learnings from a previous adoption, or another system that has adopted the innovation may have helpful words of advice. Too often we might risk reinventing the wheel without considering what expertise is available to help.
The final piece to understand at the start of the innovation adoption is how the project ties into existing work. Understanding the links can help identify synergies, rally support, and avoid duplication.
Engage: Who needs to be involved in the conversations about the innovation?
The proverb 'if you want to go fast, go alone; if you want to go far, go together' strongly resonates when considering the next key step for innovation adoption and spread: engagement. Gathering information and buy-in from relevant stakeholders is crucial for successful innovation adoption and spread. Engaging with a range of voices in the ideation phase is key, including stakeholders who influence decision-making, those who will be involved in the innovation roll-out, to the innovation end user. It's important to take concerns and feedback into consideration when designing the innovation and how it will be implemented, as this will increase the likelihood of a successful adoption.
After the ideation phase, it's important to keep engaging. Regular touchpoints help keep relevant stakeholders up to date with progress, enables feedback and co-creation, and helps achieve buy-in. The innovation adoption process should be a collaborative effort so stakeholders feel the innovation adoption has been done with them, and not to them.
Future-proof: How can you ensure successful sustained use of the innovation?
Once the innovation is in place, the final key step is future-proofing. There may be time-limited funding for the project, so avenues need to be explored to keep the innovation viable once initial funding has ended. From speaking to members, one way that has proved successful is through funding 'boots on the ground' to support the transformation of a pathway to embed an innovation. If this is done properly, the innovation becomes part of everyday use and is not viewed as an add-on.
Finally, it's important to collect the necessary data to form the business case for continued funding after the initial tranche of funding has ended. Or even better, demonstrate that the innovation is cost-neutral or cost-saving for the organisation. Without this evidence base, there is a risk that the funding may not continue after the initial innovation rollout. Future-proofing an innovation to ensure sustained adoption, and therefore benefits, is key to enabling spread to other locations.
Keeping focused
It's important to keep grounded in the core principles of innovation adoption to ensure innovations embed and get used. The NHS Confederation has collated the knowledge we gained from our members' experiences of innovation adoption and created a practical guide to provide an at-a-glance reminder of the core principles for system decision leaders. The guidance is also aimed at innovators, as we know collaboration is key between both parties in ensuring successful innovation adoption.
The checklist could be a helpful reminder to understand whether your next innovation is truly appropriate, engage with all relevant stakeholders, and come up with a plan to future-proof your innovation and its adoption.
If you are interested in hearing more about the work NHS Confederation is doing in the innovation space, please get in touch: sarah.ferry@nhsconfed.org
Sarah Ferry is senior policy adviser for innovation and life sciences at the NHS Confederation. You can follow Sarah on Twitter @Sarah_Ferry_